REKONTRUKSI ECORELIGIUS ORANG MELAYU Solusi Penyelamatan Lingkungan
Abstract
Anthropocentric paradigm has distanced humans from nature, as well as causing the humans themselves become exploitative in attitude and do not really care about the nature. In relation, ecological crisis also can be seen as caused by mechanistic-reductionistic-dualistic of Cartesian science. The perspective of anthropocentric is corrected by biocentrism and ecocentrism ethics, particularly Deep Ecology, to re-look at the nature as an ethical community. The concept of ecoculture is already practiced from the beginning by indigenous or traditional societies in elsewhere. The perspective of the human being as an integral part of the nature, and  the behaviour of full of resposibility, full of respect and care about the sustainability of all life in the universe have become perspectives and behaviours of various traditional people. The majority of local wisdom in the maintenance of the environment is still surviving in the midst of shifting currents waves by a pressure of anthropocentric perspective. There is also in a crisis because a pressure of the  influences of a modernization. While others, drifting and eroding in the modernization and the anthropocentric perspective.
In that context, ecoculture, particularly Deep Ecology, support for leaving the anthropocentric perspective, and when a holistic life perspective asks for leaving the anthropocentric perspective, the humans are invited to go back to thelocal wisdom, the old wisdom of the indigenous people. in other words, environmental ethics is to urge and invite the people to go back to the ethics of the indigenous people that are still relevant with the times. The essence of this perspective is back to the nature, back to his true identity as an ecological human in the ecoreligion  perspective.
Keywords
ecoreligion, anthropocentric and Malay
References
Abdul Hak, Rifardi dan Yusni Ikhwan Sireger,Kajian Kapasitas Asimilasi Perairan Sungai Rokan Desa Rantau Bais Kabupaten Rokan Hilir Propinsi Riau, Jurnal Kajian Lingkungan UR Vol 1 No 1 Januari 2013:23-33.
Budi Darmawan, Zulkarnaini dan Zulfan Saam, Hubungan Pengetahuan, Sikap, Prilaku dan Peranserta dengan Kesadaran Lingkungan Hidup Serta Kesanggupan Membayar Masyarakat Sekitar Bantaran Sungai di Kota Pekanbaru. Jurnal Ilmu Lingkungan (Journal of Enviromental Science) PPS UR Vol.4 No.2 September 2010: 103-116.
Burnados, Caritas Bowo Murdiati,Konsep Keadilan Sosial yang Berwawasan Ekologis Menurut Vandana Shiva, Jurnal Fundamental , Vol 17, No 2 : 15-37.
Fifin Arfiana Jogasara, Zulkarnaini dan Zulfan Saam, Analisis Faktor-Faktor yang Mempengaruhi Intensitas Konflik antar Gajah dan Manusia di Kecamatan Mandau dan Pinggir Kabupaten Bengkalis.Jurnal Ilmu Lingkungan PPS UR Vol.6 No.1 Maret 2012: 63-81.
Husni Thamrin, Kearifan Lokal dalam Pelestarian Lingkungan ,Jurnal Kutubkhanah LP2M UIN SUSKA RIAU , Vol.16 No 1 Janauari-Juni 2013:46-59.
Husni Thamrin, Paradigma Pengelolaan Lingkungan : Antropocentric Versus Ekocentrik, Jurnal Kutubkhanah,LP2M UIN SUSKA RIAU Vol.16.No.2.Juli-Desember 2013 :61-72.
Lestuti Abu Bakar , Revitalisasi Hukum Adat sebagai Sumber Hukum dalam Membangun Sistem Hukum Indonesia, Jurnal Dinamika Hukum UNPAD , Vol,13 No.2 Mei 2013 : 320-331
Noviawati Riza,Thamrin dan Syofyan Husain Sireger. Analisis Status Kualitas Air Anak-anak Sungai Singingi Sekitar Tambang Batu Bara di Kuantan Singingi. Jurnal Ilmu Lingkungan PPS UR.Vol.6,No.2 September 2012.
Nurman, Zulfan Saam dan Thamrin, Kearifan Lokal Masyarakat Talang Mamak dalam Berladang, Jurnal Ilmu Lingkungan PPS UR Vol.2 No,1 Januari 2014: 27-48
Rasul Hamidi, Zulkarnaini dan Zulfan Saam, Analisa Sosial Ekonomi Masyarakat Desa Hutan Pascakegiatan HPH PT.Siak Raya Timber di Kabupaten Pelalawan, Propinsi Riau .Jurnal Ilmu Lingkungan Vol.5 Nomor 2 September 2011 : 130-148.
Suparmini, Sriadi Setyawati dan Dyah Respati, Pelestaruan Lingkungan Masyarakat Baduy Berbasiskan Kearifan Lokal, Jurnal Penelitian Humaniora, Vol.18, No. 1 April 2013 : 8-22
Suwandi,Tukiman Taruna,Hartuti Purnaweni .Kearifan Lokal dalam Melestarikan Mata Air (Studi Kasus di Desa Purwogondo,Kecamatan Boja Kabupaten Kendal) ,Jurnal Ilmu Lingkungan UNDIP Vol.9,Issue 2: 63-68 (2011)
Syahyuti ,Nilai-Nilai Kearifan Pada Konsep Penguasaan Tanah Menurut Hukum Adat Indonesia Forum Penelitian Agro Ekonomi, Vol 24, No 1 ,Juli 2006: 14-17
Syaifuddin,Sujianto dan Thamrin,Partisispasi Masyarakat dalam Pembangunan Prasarana Lingkungan Melalui Program Dana Hibah Khusus (Suatu Kajian Bantuan Dana Pedesaan di Kecamatan Kandis Kab.Siak. Jurnal Ilmu Lingkungan. Vol.7 No.1 Maret 2013:95-102.
Tengku Evayanti, Zulkarnaini dan Thamrin, Partisispasi Organisasi Masyarakat Peduli Api (MPA) terhadap Pencegahan dan Pengendalian Kebakaran Hutan dan Lahan di Kabupaten Pelalawan
Veraliza, Zulfan Saam dan Thamrin, Manajemen Kearifan Lokal lubuk Larangan Desa Pengkalan Indarung Kabupaten Kuantan Singingi Propinsi Riau ,Jurnal Ilmu Lingkungan ,Vol 8,Nomor 2 September 2014 : 180-196.
Zulfan Saam dan Raja Arlizon, Kearifan Lokal dalam Budaya Perkandangan di Kabupaten Kuantan Singingi, Jurnal Ilmu Lingkungan , Vol.5 No 1 Maret 2011 : 10-20.
DOI:
http://dx.doi.org/10.24014/af.v16i1.3649
Refbacks
There are currently no refbacks.
Editorial Office Board
Pascasarjana UIN Sultan Syarif Kasim Riau
Jl. KH. Ahmad Dahlan, No. 94 Kode Pos : 28129.
Contact Person :
Khairunnas Jamal
khairunnasjamal@uin-suska.ac.id
0823 6130 7171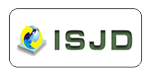 This work is licensed under a
Creative Commons Attribution 4.0 International License
.
View My Stats