PENERAPAN MENTAL KOGNITIF ISLAM DAN PSIKOSOSIAL ISLAM DALAM MENCEGAH PERILAKU LGBT PADA REMAJA MUSLIM PEKANBARU
Abstract
Penelitian bertujuan untuk Membantu remaja dalam menemukan jati dirinya sebagai remaja muslim dalam bentuk peningkatkan pengetahuan remaja tentang bahaya LGBT sehingga remaja dapat mencegah dirinya dari pengaruh LGBT melalui sikap yang tepat terhadap LGBT dan pada akhirnya Meningkatkan asertivitas dalam menolak ajakan LGBT. Kelompok sasaran antara yang strategis dalam kegian ini adalah siswa SMU di Pekanbaru. Pemilihan kelompok ini karena siswa SMU sering menjadi sasaran bagi pelaku LGBT dalam mencari pasangan yang masih muda. Selain itu, siswa SMU yang sudah mengikuti pelatihan diharapkan dapat menyebarkan ilmu pengetahuan yang dimilikinya kepada teman sesama remaja lainnya. Dalam penelitian ini ditemukan bahwa terdapat perbedaan yang sangat signifikan tingkat pengetahuan LGBT antara pretest dan posttest (Z-test=-3,276 dengan p<0.05). Pengetahuan LGBT meningkat setelah mengikuti pelatihan . Artinya, pelatihan mental kognitif dan psikososial Islam efektif untuk mengingkatkan pengetahuan partisipan tentang LGBT.
Keywords
LGBT; Kognitif Islam; Remaja
References
APA. 2006. Answers to Your Questions About Transgender Individuals and Gender Identity. Washington, DC: APA.
Anwar, K. 2014. Pengaruh Mental Kognitif Islam dan Amalan Sunnah melalui Psikososial Islam dan Estim Kendiri terhadap Kawalan Diri dalam Kalangan Pesalah Laku Remaja di Malaysia. Disertasi. Malaysia: Fakultas Sains dan Sosial Kemanusiaan, UKM
Azwar, S. 2002. Sikap Manusia: Teori dan Pengukurannya. Yogyakarta: Pustaka Pelajar
Curwen, B. & Ruddel.P. 2011. Psikoterapi dan Konseling Perilaku. Dalam Editor Palmer. 2011. Konseling dan Psikoterapi. Yogyakarta: Pustaka Pelajar.
Kusuma, P.A. 2012. Konflik Diri dan Persepsi Homoseksual (Lesbian) Terhadap Nilai-nilai Spiritual. Skripsi. Fakultas Psikologi Universitas Muhammadiyah Surakarta.
Marini, L & Andriani, E. 2005. Perbedaan Asertivitas Remaja ditinjau dari Pola Asuh Orangtua. Psikologia, 1 (2), 46-53.
Mastuti, R.E., Winarno, R.D., & Hastuti, L.W. 2012. Pembentukan Identitas Orientasi Seksual pada Remaja Gay. Kajian Ilmiah Psikologi, 2 (1), 194-197.
Oetomo, D., Suvianita, K., Halim, K.S.S., Liang, J., Soeparna, S., & Surahman, L. 2013. Hidup Sebagai LGBT di Asia: Laporan Nasional Indonesia. Bali: USAID.
Papali, D.E., Old, S.W. & Feldman, R.D. 2010. Psikologi Perkembangan. Jakarta: Kencana Prenada Media Gorup.
Public Health Agency of Canada. 2013. Population-Specific HIV/AIDS Status Report. Gay, Bisexual, Two-Spirit and Other Men Who Have Sex With Men. Kanada: Public Health Agency of Canada.
Republika. 2016. MUI Telusuri Masuknya Aliran Sesat dan LGBT. Dunia Islam. Republika.co.id.
Republika. 2016. Pakar: DSM IV Rujukan LGBT Berlakunya di Amrika Saja. Republika.co.id.
Shadish, W., Cook, T. & Campbell, D. (2002). Experimental. & Quasi-Experimental Designs for Generalized Causal. Inference. Boston: Houghton Mifflin.
Shihab, Q. (2001). Tafsir Al-Mishbah, Volume 5. Jakarta: Lentera Hati.
Sindonews.com. 2016. Daftar Negara Yang Melegalkan Pernikahan Sejenis dan LGBT. http://lifestyle.sindonews.com/read/1082855/166/daftar-negara-yang. melegalkan-pernikahan-sejenis-dan-lgbt-1454594358/1.
Suicide Prevention Resource. 2008. Suicide Risk and Prevention for Lesbian, Gay, Bisexual, and Transgender Youth. Newton, MA: Education Development Center. Inc.
Syari'ati, A. 1995. Islam Mazhab Pemikiran dan Aksi. Bandung: Penerbit Mizan.
Suharyat, Y. 2009. Hubungan Antara Sikap, Minat, dan Perilaku Manusia. Region, 1 (3), 1-19. 1
Szymanska, K. & Palmer. S. 2011. Psikoterapi dan Konseling Kognitif. Dalam Editor Palmer. 2011. Konseling dan Psikoterapi. Yogyakarta: Pustaka Pelajar.
Williams, C. 2000. Being Assertive. Dr C J Williams and University of Leeds Innovations Ltd (ULIS).
DOI:
http://dx.doi.org/10.24014/af.v16i1.3648
Refbacks
There are currently no refbacks.
Editorial Office Board
Pascasarjana UIN Sultan Syarif Kasim Riau
Jl. KH. Ahmad Dahlan, No. 94 Kode Pos : 28129.
Contact Person :
Khairunnas Jamal
khairunnasjamal@uin-suska.ac.id
0823 6130 7171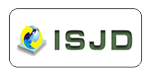 This work is licensed under a
Creative Commons Attribution 4.0 International License
.
View My Stats