Model Falsafah Sains dan Keusahawanan SainsIslam : Satu Analisis Berdasarkan Model Persamaan Struktural.
Abstract
Fakulti Sains dan Teknologi UKM telah menawarkan kursus Keusahawanan Sains Islan dan Teknologi bagi menggalakan mahasiswa menceburi bidang keusahawanan.Kajian ini dilakukan untuk melihat sejauhnamana profil sikap mahasiswa yang mengikuti kursus tersebut terhadap bidang keusahawanan sains.Kajian ini melibatkan seramai 388 responden mahasiswa prasiswazah Fakulti Sains dan Teknologi UKM.Responden diambil daripada setiap program dan jabatan yang dipilih secara persampelan rawak sistematik.Data dianalisis secara statistik deskriptif dan inferensi menggunakan perisian SPSS versi 20.Didapati bahawa falsafah sains mempunyai hubungan dengan pengetahuan dan minat terhadap falsafah sains.Sikap usahawan mempunyai hubungan dengan pengetahuan dan minat terhadap falsafah sains.Minat usahawan pula mempunyai hubungan dengan pengetahuan, minat dan sikap falsafah sains serta sikap usahawan.
Keywords
Falsafah Sains, Persamaan Struktural
References
Adodo, S.O. & Gbore, L.O. 2012.Prediction of attitude and interest of science students of different ability on their academic performance in basic science.International Journal of Psychology and Counselling 4(6) : 68-72.
Akpinar, E., Yildiz, E., Tatar, N. & Ergin, O. 2009. Students' attitude towards science and technology: an investigation of gender, grade level and academic achievement. Procedia Social and Behavioral Sciences1 : 1804-2808.
American association for advancement of sciences (AAAS). 1989. Sciences for all Americans. Washington DC.
Anwer, M., Iqbal, H.M. & Harrison, C. 2012.Students attitude towards science: A case of Pakistan. Pakistan Journal of Social and Clinical Psychology 9(2): 3-9.
Aziz bin Nordin & Jenny, W.C.S. 2008. Hubungan sikap terhadap mata pelajaran sains dengan penguasaan konsep asas sains pelajar tingkatan dua. Fakulti Pendidikan. Universiti Teknologi Malaysia
Capaldi, N. 1966.Philosophy of science: The historical development of scientific concepts and their philosophical implications. New York: Thor Publications. Inc.
Gurol, Y. & Atsan, N. 2006. Entrepreneurial characteristics amongst university students: Some insights for entrepreneurship education and training in Turkey. Education & Training 48(1): 25-38.
Harlen, W. 1996.The teaching of science in primary school. London: David Fulton.
Haynes, NM. 2001. Positive school climate is more than "feel good" school development program. Newsline. http//info.med.yale.edu/comer/feelgood.html. (20 January 2002)
Kamisah Osman, Zanaton Haji Iksan & Lilia Halim. 2007. Sikap terhadap sains dan sikap saintifik di kalangan pelajar sains. Jurnal Pendidikan32 : 39-60
Lavonen, J., Gedrovics, J., Byman, R., Meisalo, V., Juuti, K. & Uitto, A. 2008. Students motivational orientations and career choice in science and technology: A comparative investigation in Finland and Latvia. Journal of Baltic Science Education 7(2): 86-102.
Mohd Ali bin Ibrahim &Nor Hafiz b. Mohd Aspar. 2010. Tahap literasi sains dalam kalangan pelajar tingkatan empat sekolah aliran agama di daerah Hilir Perak, Perak. Fakulti Pendidikan. Universiti Teknologi Malaysia.
Mohd Hassan Mohd Osman. 2007. Faktor-faktor yang telah mendorong graduan dan alumni Universiti Teknologi Malaysia menceburi bidang keusahawanan. Laporan akhir projek penyelidikan UTM
Najafi, M., Ebrahimitabass, E., Dehghani, A. & Rezaei, M. 2012.Studemts' attitude towards science and technology.Interdisciplinary Journal of Contemporary Research in Business. 3(10) : 129-134.
Poedjiadi, A. 1990. "partisipasi FMIFA IKIP Bandung dalam menunjang perkembangan pendidikan sains dan teknologi dewasa ini", Makalah disajikan pada seminar staf FMIPA IKIP Bandung. Bandung, 3 Mei.
Roserberg, A. 2005.Philosophy of science a contemporary introduction.Ed. ke-2. New York: Routledge Taylor & Francis Group
Saifudin Azwar. 2002. Sikap manusia: teori dan pengukurannya. Yogyakarta: Pustaka Pelajar.
Schaper, M. & Volery, T. 2004. Entrepreneurship an small business: A Pacific Rim perspective. Milton: John Wiley and Sons Australia Ltd.
Shahabuddin Hashim, Rohizani Yaakub dan Mohd Zohir Ahmad. 2003. "pedagogi (strategi dan teknik mengajar dengan berkesan)". Pahang : PTS Publication
Venkatachalam, V. B. & Waqif, A.A. 2005.Outlook on integrating entrepreneurship in management education in India.Decision 32(2): 57-71.
Wyss, V.L., Heulskamp, D. & Siebert, C.J. 2012. Increasing middle school students interest in STEM careers with videos of scientists. International Journal of Environmental & Science Education 7(4): 501-522.
Yager, RE. 1992. Science technology-society as reform, ICASE YEARBOOK, 2.
Yayat Suharyat. 2012. Hubungan antara sikap, minat dan perilaku manusia. Fakultas Agama Islam. UNISMA Bekasi
DOI:
http://dx.doi.org/10.24014/af.v16i1.3620
Refbacks
There are currently no refbacks.
Editorial Office Board
Pascasarjana UIN Sultan Syarif Kasim Riau
Jl. KH. Ahmad Dahlan, No. 94 Kode Pos : 28129.
Contact Person :
Khairunnas Jamal
khairunnasjamal@uin-suska.ac.id
0823 6130 7171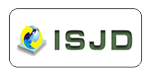 This work is licensed under a
Creative Commons Attribution 4.0 International License
.
View My Stats