MADRASAH: QUALITY AND SOCIAL CHANGE (Case Study in Banjarmasin Indonesia)
Abstract
According to Indonesian Constitution of 1945, every citizent has his/her right to get education. Consequently, Indonesian government has to provide educational institutions for its nation, like school, madrasah and other forms of non-formal education. Both school and madrasah are carried out in different management. School management is on the hands of the Manistry of Education and Culture, madrasah is managed under the responsibility of the Ministry of Religious Affairs. The difference, however, presents dualism of educational system in Indonesia. As the result, madrasah has no more progress, treated discriminatively, and marginalized.  What a negative action it has, nowadays madrasah still exists in this country.  The purpose of this article is to explain the quality of madrasah (plural: madrasahs) and their role as the agent of social change. This is a field research of qualitative-quantitative approach carried out in a provencial capital city, that is Banjarmasin in South Kalimantan Indonesia. The madrasahs studied were 15 (n=15) with various levels and status including the founding organizations that are responsible. The data were collected by questionaire, interview, observation and documentary.  By measuring the eight indicators of National Education Standard consisting of content standard, process, outputs, teachers and non-educational staff, structures and infrastructures, management, cost, and standard of assesment, it is finally concluded that the quality of madrasahs was very good, although a little difference found out among the educational levels of them, between the state and private madrasahs. In addition, by understanding the students mind set, value, belief, norm, behaviour and their moral or ethics, madrasahs also have played the role  largerly and significantly in social change, except in some aspects which have been deeply rooted in their tradition like their belief on supernatural life, sacrality and irrational power, that basically have not changed yet.
References
Asrohah, Hanun, (1999), Sejarah Pendidikan Islam, (Jakarta: Logos).
Azra, Azyumardi, (2012), Pendidikan Islam, Tradisi dan Modernisasi di Tengah Tantangan Milenium III, (Jakarta: Kencana Predana Media Group).
Cole, Stephen, (1972), The Sociological Method, (Chicago: Rand McNally College Publishing Company).
Daud, Alfani, Islam & Masyarakat Banjar (Jakarta: PT RajaGrafindo Persada, 1997).
Daulay, H. Haidar Putra, (2009), Sejarah Pertumbuhan dan Pembaruan Pendidikan Islam di Indonesia, (Jakarta: Kencana Prenada Media Group).
Ishtyaque, Mohammad and Abuhurera, (2013), "Role of madarsa in promoting education and socio-economic development in Mewat district, state of Haryana, India", Procedia-Social and Behavior Sciences, No, 120, (pp. 84-89).
Makmur, Ahdi, Imran Sarman, and Radiansyah, (2014), "Perkembangan Madrasah di Kota Banjarmasin (Sebuah Tinjauan Historis dari Tahun 2010-2014)", Journal Tarbiyah Islamiyah , Vol. 5, No. 2, (pp. 1-19).
Mitchell, G. Duncan, (ed.), (1979), A New Dictionary of Sociology, (London: Routledge & Kegan Paul).
Muhaimin, (2004). Wacana Pengembangan Pendidikan Islam, (Surabaya: Pustaka Pelajar).
Noor, Farish A., Yoginder Sikand, and Martin van Bruinessen (eds.), (2013), The Madrasa in Asia, Political Activism and Transnational Linkages, (Amsterdam: ISIM Amstardam University Press).
Oliart, Patricia, (2013), "Education for Social Change. Peru 1972-1975", Journal of Social Science Education, Vol.12, No. 3, (pp. 8-18).
Rahman, Fazlur, (1982), Islam & Modernity, Transfomation of an Intelectual Tradition, (Chicago: Chicago Univercity Press).
Shorter Encyclopaedia of Islam, (1961), (Leiden: E.J. Brill).
Soemardjan, Selo, (1990), Perubahan Sosial di Yogyakarta, (Yogyakarta: Gadjah Mada University Press).
Steenbrink, Karel A., (1986), Pesantren, Madrasah, Sekolah, Pendidikan Islam dalam Kurun Moderen, (Jakarta: LP3ES).
Sujana, Nana, and Ibrahim, (2001), Penelitian dan Penilaian Pendidikan, (Bandung: Sinar Baru Algensindo).
Sugiyono, (2009), Metode Penelitian Kualitatif, (Bandung: Alfabeta).
Tilaar, H.A.R., (2012), Perubahan Sosial dan Pendidikan, Pengantar Pedagogik Transformatif untuk Indonesia, (Jakarta: PT Rineka Cipta).
Undang-Undang R.I. Nomor 20 Tahun 2003 tentang SISDIKNAS & Peraturan Pemerintah R.I. Tahun 2010, tentang Penyelenggaraan Pendidikan serta Wajib Belajar, (Bandung : Citra Umbara).
Vago, Steven, (2004), Social Change, (New Jersey: Pearson Prentice Hall), Fifth Edition.
DOI:
http://dx.doi.org/10.24014/af.v20i1.10709
Refbacks
There are currently no refbacks.
Editorial Office Board
Pascasarjana UIN Sultan Syarif Kasim Riau
Jl. KH. Ahmad Dahlan, No. 94 Kode Pos : 28129.
Contact Person :
Khairunnas Jamal
khairunnasjamal@uin-suska.ac.id
0823 6130 7171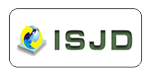 This work is licensed under a
Creative Commons Attribution 4.0 International License
.
View My Stats