Pemikiran Gramatikal Bahasa Arab Oleh Linguistik Arab (Studi Tokoh Lintas Madzhab Nahwu)
Abstract
The grammatical thinking of Arabic begins with the phenomenon of giving a society and how to read words in Arabic both before Islam and after the spread of Islam. If the benchmarks are from Islam then the grammatical is related to the Qur'an but if with before Islam the grammatical Arabic is related to Arabic words such as poetry and Arabic prose. Grammatical development also grows and develops according to the early pioneers and learning methods. So that each grammatical cleric of Arabic composes independently until the grammatical is mature epitimologies, each grammatical cleric of Arabic is like a teacher and student relationship. The Aim this study is illustrate how each grammatical thinker of Arabic language originates and develops the grammatical, so that it becomes a standard science until now as linguistic studies in linguistics. This research is a qualitative research with descriptive method with data analysis in the form of data interpretation called ta'wil and hermeneutics. The findings of this research are self-composed science in the grammatical history of Arabic such as Uslub Taajjub, harakat and the point by Abu Aswad ad Duali, Arudh Qawafi by Khalil Ahmad Al Farahidi, taukid and 'ataf Bayan by Sibawaiyh. Lafadz and Meaning by Ibn Jinni, al Ma'ani by Jurjani and other Arabic grammatical scholars.
Pemikiran linguistik bahasa arab berawal dari fenomena untuk memberikan harakat dan cara membaca  sebuah kata-kata dalam bahasa arab baik sebelum Islam maupun setelah menyebarnya agama Islam. Jika tolak ukurnya dari Islam maka gramatikal tersebut berhubungan dengan al Qur'an tapi jika dengan sebelum Islam maka gramatikal bahasa arab tersebut berhubungan dengan kalam-kalam Arab.  Perkembangan gramatikal pun tumbuh dan berkembang sesuai perintis awal dan perkembangannya. Sehingga masing-masing ulama gramatikal bahasa arab menyusun secara mandiri walaupun sebelumnya disusun gramatikal tersebut, setiap ulama gramtikal bagaikan hubungan guru dan murid. Tujuan penelitian ini pun menggambarkan bagaimanakah masing pemikir gramatikal bahasa arab mencetus dan mengembangkan gramatikal tersebut, sehingga menjadi ilmu yang baku sampai sekarang sebagai kajian-kajian linguistik dalam ilmu bahasa . Penelitian ini bersifat kualitatif dengan metode deskriptif dengan analisis data berupa interpretasi data yang disebut dengan ta'wil dan hermeneutika.
References
Abdul al Salim Mukrim. tanpa tahun. al Qur'an al Karim wa Atsaruhu fi al Dirasat al Nahwiyyah.Abdul Ghani M. Saad Barkah. (1989). al-Ijaz al-Qur'an. Kairo: Maktabah WAhbah.
Ach.Tabrani, 2018, April, Nadzam Dalam 'Ijaz al-Qur'an Menurut Abdul Qahir al-Jurjani. Jurnal al-Mi'yar STIQ amungtai, Vol. 1 (1).
Ahmad Bachmid,2000, al Nahw wa Nash'atuh 'Ind al Bashriyyin wa al Kufiyyin (al Qalam al Awwal al Hijri ila al Thalith al Hijri). Al Qalam : STAIN Maulana Hasanuddin Banten .
Ahmad bin Faris,1979, Mu'jam Maqayis al Lughah li Abi Husain Ahmad bin Faris bin Zakariya (1 ed.). Darul Fikri.
al Yamany,1986, Itsarat al-Ta'yin wa Tarajiimal Nuhat wa al Lughawiyyin (1 ed.). Saudi Arabiyah: Mamlakah al Arabiyyah al Suudiyyah.
Amir Syuhada,2011, Relevansi Sistematika Pembentukan Ruba'I Ibnu Faris dalam Perkembangan Bahasa Arab. Jurnal at Ta'dib, Vol.6 (1).
Andalusi, A. B,1973, Tabaqat al Nahwiyyin wa al Lughawiyyin. Kairo : Dar al Ma'arif.
An-Nu'aimi, Husam Sa'id,1980, Ibnu Jinni 'Alimul Arabiyyah. Baghdad: Kementerian Budaya dan Informasi.
Anwar A.Rahman, 2010, Sejarah Ilmu Nahwu dan Perkembangannya. Jurnal Adabiyah, UIN Alauddin Makassar, Vol.10 (1).
Arifuddin,2013,Pemikiran-Pemikiran Fonetik Ibnu Jinni (W.392 H/1002 M). Jurnal CMES, Jurusan Sastra Arab Fakultas Sastra dan Seni Rupa UNS dan Pusat Studi Ekonomi Islam LPPM UNS, Vol.6 (2).
As-Samirra'i, Fadhil Shaleh,1969, Ibnu Jinny an-Nahwiy. Baghdad: Dar an-Nadzhir.
Daif, Syauqi,1968, al Madaris al Nahwiyyah. Beirut: Dar al Ma'arif.
Damhuri Dj.Noor,2019, Kontribusi al Khalil bin Ahmad al Farahidi dalam Ilmu-Ilmu Arab. al-Lisan: Jurnal Bahasa IAIN Sultan Amai Gorontalo, Vol.5 (2).
Dollah Sobari,2014 Periodisasi Tokoh Ilmu Nahwu Aliran Basrah . .Tamaddun : Jurnal Kebudayaan dan Sastra Islam, Vol.14 (2).
E.B.Ya'qub,2006, Mausu'at Ulum al Lughah al Arabiyah Juz.5 Cet.1. Beirut: Dar al Kutub al Ilmiyah.
Farahidi, A. K,2003, Kitab al 'Ain Murattaban 'Ala Huruf al Mu'jam, ditahqiq oleh 'Abd al Hamid Handawi. Beirut: Dar al Kutub al Ilmiyah.
Gracia Jorge J.E.,1995, A Theory of Textuality: The Logic and Epistemology. New York: New York: State University.
Hamawi, Yaqut, 1926, Mu'jam Adabi Juz 12. Kairo: Maktabah Hindiyah.
Hasan, A. A.,1997, al Bahts al Balaghi wa Marahil Taththawwurihi. Kairo: Mathba' al-Amanah.
Henni Amalia.,2017, Analisis Pemikiran Ibnu Faris Mengenai Ilmu Lughah Dalam Kitab Ash Shahibiy. At Tafkir, Vol.10 (2).
Ibnu Burhan al-'Ukhbary, 1994, Syarhu al-Luma. Kuwait: Silsilat al-Turatsiyah.
Ihsanudin,2017,Sejarah Perkembangan Mazhab Nahwu Arab (Sebuah Tinjauan Hsitoris). Thaqafiyyat , Vol. 18 ( 1).
'Ikawi, Rihab Khadar,1993, Mawsu'ah Abaqirat al-Islam: al-Nahwi wa al-Lughah wa al-Fiqh,. Beirut: Dar al-Fikr al-'Arabi.
Imam Siful Mu'minin,2008, Kamus Ilmu Nahwu & Sharaf. Jakarta: Amzah.
Jonathan Owens, 1988, The Foundations of Grammar an Introduction to Medieval Arabic Grammatical Theory. Amsterdam/Philadelpia: John Benjamins Publishing Company.
M.Azizullah Ilyas,2018, Diskursus Pemikiran al-Jahidz Mengenai Gangguan Berbahasa. Arabiyatuna journal STAIN Curup, Vol.2 (2).
M.Fathor Rohman,2018, Kajian Historis : Periodisasi Tokoh Ilmu Nahwu Madzhab Bashrah. Jurnal Ummul Qura Institut Pesantren Sunan Drajat, Vol.9 (1).
Mazin al Mubarak,1981, al Nahwu al Araby Jilid III. Dar al Fikr.
Moh.Pribadi,2017, Sumbangan al Khalil Dalam Perkembangan Nahwu Arab. Adabiyyat: Jurnal Bahasa dan Sastra, Vol.1 (1).
Monique P.L.M Bernards,1990, The Basran Grammarian Abu Umar al Jarmi: His Position between Sibawayh and Mubarrad. In S. i. Grammar. Amsterdam: John Benyamins Publishing Company.
Mukti Ali.,2001, Imam Sibawayhi. al Qalam STAIN Sultan Maulana Hasanuddin Banten, Vol.18 (88-89).
Murtadha, Ibnu.,1961 Tabaqat Mu'tazilah. Kairo: Maktabah Katulikiyah.
Nashor, H.,t.th, al Mu'jam al Araby. Kairo: Daru Mashr li at Thiba'ah.
Sai'mi, Salman bin Salim ibn Raja as.,1426H, Ashlu Ma Zada 'Ala Tsalasah 'Inda Ibn Faris Min Khilali Mu'jam Maqayisullughah. Saudi Arabiyah: Jami'ah Ummul Qura.
Talmon Rafael,1997, Arabic Grammar in its Formative Age. Leiden: New York, Koin:E.J.Brill.
Talmon Rafael.,1982, Nahwiyyun in Sibawayhi's Kitab. ZAL .
Tammam Hasan.,1991, Dirasah Ibistimulujiyah li Ushulil Fikri al Lughah al Arabiyah. Maroko: ad Darul Baydoh.
Thantawiy, M.,1969, Nasyatun an Nahwi wa Tarikh Asyhurian Nuhah. Mesir: Al Azhar.
Wati Susilawati.,2015, Lafazh Dan Makna Dalam Perspektif Pemikiran Linguistik Ibn Jinni. Jurnal Arabiyat UIN Syarif Hidayatullah Jakarta, Vol.2 (2).
DOI:
http://dx.doi.org/10.24014/af.v19i1.10235
Refbacks
There are currently no refbacks.
Editorial Office Board
Pascasarjana UIN Sultan Syarif Kasim Riau
Jl. KH. Ahmad Dahlan, No. 94 Kode Pos : 28129.
Contact Person :
Khairunnas Jamal
khairunnasjamal@uin-suska.ac.id
0823 6130 7171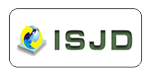 This work is licensed under a
Creative Commons Attribution 4.0 International License
.
View My Stats