Abdusshamad al-Palembani; His Thoughts and Movements in the Spread of Islam in Indonesia
Abstract
This study aims to find the thoughts and movements carried out by Abdusshamad al-Palimbani. The method used in this research is a literature study or library research, by combining activities related to library data collection methods, reading, collecting, and processing research materials consisting of books, manuscripts, hand scripts. The results of the research showed that Abdusshamad al-Palimbani had broad ideas to build Muslim communities, especially in South Sumatra and generally in the archipelago in the areas of Sufism, Tawhid and important to defend the State. In the teachings of Abdusshamad al-Palimbani to his students and the works left behind his mind can be known. His thoughts were collected in various works;(a) Hidayatus Salikin fi Suluk Maslak al-Muttaqiin, (b) Siyarus Salikin ila Ibadat rabb al-alamin (c) Thufah Al-Raghibin fi Bayan Haqiqat Faith Al-Mu'inin, (d). Nasihat al-Muslimin wa Tadzkirat alMu"minin fi Fadha"il Al-Jihad fi Sabilillah wa Karamat al-Mujahidin fi Sabilillah (e) Zuhrat al-Murid fi Bayan Kalimat al-Tawhid, (f) Al-Urwat al-Wutsqa wa Silsilat Uli al-Ittiqa, (g) Ratib Abdus Shamad, (h) Zadd Al-Muttaqin fi Tawhid Rabb al-Alamin. The spread of Islam is intended to encourage the community to always fill its days with remembrance and reverence; (a) protect yourself from the fire of hell (b) Allah favors you that God makes us out of those who call on His name, He does not make us blameless (c). be bright and open with the zikrullah light (d). to him, the windows of heaven were opened (e). gentle heart and khusyu' (f). abolished it with one sentence from the remembrance of ten crimes.
References
Abdullah, Taufik (ed.). 1987. Sejarah dan Masyarakat; Lintasan Historis Islam di Indonesia. Jakarta, Pustaka Firdaus.
Abdullah, Mal`an. 2012. Jejak Sejarah Abdus Samad al-Palimbani. Palembang, SRF Press.
Al-Palembani, Abdushamad. 2006. Hidayatus Salikin; Mengarungi Samudera Ma'rifat.Surabaya, Pustaka Hikmah Perdana.
Al-Palimbani, Abdusshamad. 2006. Hidayatus Solihin, Surabaya, Haramain Jaya
Al-Palimbani, Abdussomad, Sairus Salikin, Indonesia, daar Ihya; Kutub al-arabiyyah,tt
Arsam, Arsam. "Peran Orang Tua Dalam Membangun Kepribadian Anak." Komunika: Jurnal Dakwah dan Komunikasi 6, no. 1 (2012).
Azra, Azyumardi. 1994 Jaringan Ulama Timur Tengah dan Kepulauan Nusantara Abad XVIII, Bandung. Mizan
Azra, Azyumardi. 1995. Jaringan Ulama Timur Tengah dan Kepulauan Nusantara Abad XVII dan XVIII; Melacak Akar-Akar Pembaruan Islam di Indonesia. Bandung, Mizan.
Azra, Azyumardi. 1999. Renaisans Islam Asia Tenggara; Sejarah Wacana dan Kekuasaan, Bandung, Remaja Rosdakarya.
Buska W., Prihartini Y., Pendidikan Sebagai Proses Transmisi Sosial Budaya. NAZHARAT; Jurnal Kebudayaan. 24 (01). 2019, 37-52
Buska, W., Prihartini, Y., Yusuf, M. and Muhammad, R.D., 2020, May. Islamic Values in Speech Roll Tradition as Humanist Education in Jambi. In 4th Asian Education Symposium (AES 2019) (pp. 159-163). Atlantis Press.
Atjeh, Abu Bakar. 1966. Pengantar Ilmu Tarekat: Uraian Tentang Mistik, Jakarta: Fa.H.M.Tawi Son Bag.
Chatib, Quzwain. 1984. Mengenal Allah: Studi Mengenai Ajaran Tasawuf Syaikh Abdusshamad al- Palimbani, Jakarta: Bulan Bintang
Choiriyah, C. 2017. Pemikiran Syekh Abdussomad Al-Palimbani Dalam Kitab Faidhal Ihsani (Tinjauan Terhadap Tujuan Dakwah). Ghaidan: Jurnal Bimbingan Konseling Islam dan Kemasyarakatan, 1(1), 41-59.
Departemen Agama RI, 1989. Al-Qur'an Dan Terjemahnya, Semarang, CV.Toha Putra
Mahmud, Kiagus Imran. 2008. Sejarah Palembang. Palembang, Penerbit Anggrek.
Nasution, Harun. 2008. Islam Ditinjau dari Berbagai Aspeknya Jilid II. Jakarta, UI Press
Pramasto, A. 2020. Kontribusi Syaikh Abdus Shamad Al-Palimbani pada Aspek Intelektual Islam di Nusantara Abad ke-18. Tsaqofah dan Tarikh: Jurnal Kebudayaan dan Sejarah Islam, 4(2), 95-106.
Prihatini Y, Buska W. Pembelajaran Berbasis Sosial Dan Budaya. NAZHARAT; Jurnal Kebudayaan. 25 (02). 2019, 118-134
Rahman, Budhy Munawar. 2006. Ensiklopedi Nurcholish Madjid (edisi digital). Bandung, Mizan.
Sanusi, Salahuddin. 1962, Pembahasan Sekitar Prinsip-Prinsip Dakwah Islam, tp
Shihab.Alwi. 2001 Islam Sufistik, Jakarta:Mizan,
Syarifuddin, Andi. 2010. Ratib Samman; Riwayat, Fadhilat, dan Silsilahnya. Palembang, Penerbit Anggrek.
Syarifuddin, Andi. 2012. Manaqib Syekh Muhammad Samman al-Madani. Terj. Melayu oleh Syekh Muhammad Azhari al-Palembani. Palembang, Zuriat Datuk Azhari.
Syukir, Sanusi,tt., Dasar-Dasar Strategi Dakwah Islam, Surabaya, al-Ikhlash
Shihab, Alwi. 2009. Akar Tasawuf di Indonesia, Depok, Pustaka Iiman.
Simuh. 2002. Tasawuf dan Perkembangannya dalam Islam. Jakarta, Raja Grafindo Persada.
Usman, Ali KHM, 1994, Hadist Qudsi, Bandung, CV Diponogoro
Wahyudi, 2019. Naskah Muqaddimah al Mubtadin, Jakarta: Perpustakaan Nasional Republik Indonesia
Zawawi Izhom, Abdullah Wirid da Dzikir, tp,1434 H.
Zen, Kgs, Faidhal Ihsan, 1937, tidak diterbitkan
Zulkifli, 2001. Kekeramatan dan pemikiran Syekh Muhammad Samman: Kajian isi Teks Beberapa Kitab Manaqib Samman, Laporan Penelitian, Palembang, Pusat Penelitian IAIN Raden Fatah
DOI:
http://dx.doi.org/10.24014/af.v19i1.10020
Refbacks
There are currently no refbacks.
Editorial Office Board
Pascasarjana UIN Sultan Syarif Kasim Riau
Jl. KH. Ahmad Dahlan, No. 94 Kode Pos : 28129.
Contact Person :
Khairunnas Jamal
khairunnasjamal@uin-suska.ac.id
0823 6130 7171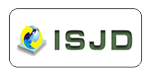 This work is licensed under a
Creative Commons Attribution 4.0 International License
.
View My Stats