Kepemimpinan Profetik, Budaya Organisasi, dan Komitmen Organisasi Karyawan Universitas Abdurrab
Abstract
Ria salah satu provinsi di Negara Indonesia dengan nuansa melayu yang kental dengan syariat Islam akan mempengaruhi psikologis masyarakatnya. Hal tersebut juga mempengaruhi visi misi organisasi dan tata kelola organisasi yang mengedepankan nilai Islami seperti di Universitas Abdurrab Pekanbaru. Pemimpin perlu memahami hal-hal yang membuat karyawan mempunyai persepsi positif terhadap organisasi. Dalam hal ini, kepemimpinan profetik sebagai bentuk model kepemimpinan yang sempurna bagi umat Islam karena mengacu kepada sifat-sifat nabi. Penelitian ini bertujuan untuk mengetahui hubungan antara kepemimpinan profetik dan budaya organisasi dengan komitmen organisasi pada karyawan Universitas Abdurrab. Penelitian ini menggunakan angket yang terdiri dari skala kepemimpinan profetik yang disusun Budiharto, S dan Himam, F. (2006), skala budaya organisasi, dan skala komitmen organisasi, kemudian dianalisa secara statistik untuk membahas komitmen organisasi pada karyawan Universitas Abdurrab. Hasil yang diperoleh menunjukkan bahwa ada hubungan antara kepemimpinan profetik dan budaya organisasi dengan komitmen organisasi pada karyawan Universitas Abdurrab dengan kepemimpinan profetik dan budaya organisasi memberikan sumbangan 64,6 % terhadap komitmen organisasi karyawan Universitas Abdurrab. 
Kata kunci: kepemimpinan profetik, budaya organisasi, komitmen
References
Budiharto, S. & Himam, F. (2006). Konstruk teoritis dan pengukuran kepemimpinan profetik. Jurnal Psikologi, vol. 33, no. 2, 133 – 146.
Budiharto, S. (2015). Peran kepemimpinan profetik dalam kepemimpinan nasional. Disampaikan dalam Seminar Nasional The 1st National Conference on Islamic Psychology dan Inter-Islamic Conference on Psychology, 27 Februari 2015 di Yogyakarta.
Daghfous, A., Belkhodja, O & Angell, L.C. (2013). Understanding and managing knowledgeloss. Journal of Knowledge Management, 17, 639-660
Fauzan, A. N. & Budiharto, S. (2009). Hubungan antara persepsi terhadap kepemimpinan profetik atasan dengan komitmen karyawan. Naskah publikasi. Yogyakarta: Fakultas Psikologi dan Ilmu Sosial Budaya UII.
Fineman, S. (2003). Understanding emotion at work. London: Sage Publication.
Hasbullah & Jamaluddin. (2013). Enterpreneurship kaum perempuan melayu (studi terhadap perempuan Pengrajin songket di bukit batu kabupaten bengkalis). Sosial Budaya, Vol. 10, No. 01 Januari – Juni 2013
Ivancevich, J.M., Konopaske, R., dan Matteson, T. M. (2007). Perilaku dan Manajemen organisasi. Penerjemah: Gina Gania. Jakarta: Erlangga.
Kreitner, R., & Kinicki, A. (2005). Perilaku organisasi. Jakarta: Salemba Empat.
Luthans, F. (2006). Perilaku organisasi. Yogyakarta: Andi.Robbins, P. S. (2006). Perilaku organisasi. Jakarta: Indeks Kelompok Gramedia.
Malik, M.E & Naeem, B. (2011). Impact of perceived organizational justice on organizational commitment of faculty: Empirical evidence from Pakistan. Interdisciplinary Journal of Research in Business, 1, 92-98
Meyer, I. P., dan Allen J. (2000). The measurement and antecedents of affective, continuance, and normative commitment to the organization. Journal of Occupational psychology, Vol. 91 No.18.Hal 7-8
Meyer & Maltin, J. (2010) Employee commitment and well-being: A critical review, theoretical framework and research agenda. Journal of Vocational Behavior 77, 323–337
Nashori, F. dan kawan-kawan. (2009). Psikologi kepemimpinan. Yogyakarta: Pustaka Fahima.
Newstrom, J. W. (2007). Organizational behavior. New York: McGraw Hill.
Rawung, F.H. (2013). The effect of leadership on the work motivation of higher education administration employees (study at Manado State University). Journal of Business and Management, 15, 28-33
Salim, E. Y., dan Wibisono, A. (2004). Kerja puas, komitmen rendah. Gatra, 06- XI, 2004.
Schein, E. H. (2001). Organizational culture and leadership.San Francisco: Jossey Bass.
Situmorang, N, Z. (2011). Gaya kepemimpinan perempuan. Proceeding PESAT. Vol. 4 Oktober 2011.
Sopiah. (2008). Perilaku organisasional. Yogyakarta: Andi.
DOI:
http://dx.doi.org/10.24014/jp.v12i2.3238
Refbacks
There are currently no refbacks.
REDAKSI : JURNAL PSIKOLOGI
Jl. H.R. Soebrantas Km. 15.5 No. 155 Gedung Fakultas Psikologi UIN Sultan Syarif Kasim Riau Kel. Simpang Baru Kec. Tampan Pekanbaru - Riau 28293. 
E-mail : jurnal.psikologi@uin-suska.ac.id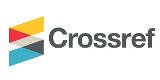 Jurnal Psikologi

 oleh Fakultas Psikologi disebarluaskan di bawah Lisensi Creative Commons Atribusi 4.0 Internasional.
View My Stats