Gambaran Orientasi Masa Depan Remaja Dalam Bidang Pekerjaan Ditinjau Dari Religiusitas dan Motivasi Berprestasi Pada Remaja Desa Sei Banyak Ikan Kelayang
Abstract
Kemampuan individu merencanakan masa depan merupakan hal yang mendasar dalam kehidupan. Remaja dihadapkan pada tugas untuk merencanakan masa depan. Orientasi masa depan bidang pekerjaan merupakan hal yang sangat penting dimiliki oleh remaja dalam merencankan masa depan bidang pekerjaan. Orientasi masa depan dapat dibangun dengan adanya keyakinan yang kuat bahwa Allah akan menentukan tercapainya apa yang direncanakan disertai dengan semangat untuk berprestasi. Tujuan penelitian ini adalah menguji dan membuktikan secara ilmiah mengenai hubungan religusitas dan motivasi berprestasi dengan orientasi masa depan bidang pekerjaan pada remaja. Populasi dalam penelitian ini sebanyak 108 remaja di Desa Sei Banyak Ikan. Teknik pengambilan subjek menggunakan teknik sampling jenuh. Data hasil penelitian ini dikumpulkan dengan menggunakan tiga skala yakni skala orientasi masa depan bidang pekerjaan, skala religiusitas, skala motivasi berprestasi. Analisis data dengan teknik regresi ganda. Berdasarkan Hasil analisis data diperoleh nilai F=10,917 dengan nilai signifikansi p=0,000 artinya p lebih kecil dari 0,01 dengan sumbangan efektif Adjusted R² sebesar 15,6%. Artinya hipotesis diterima yakni religiusitas dan motivasi berprestasi dapat memprediksi gambaran orientasi masa depan bidang pekerjaan pada remaja.
Kata Kunci: Religiusitas, motivasi berprestasi, orientasi masa depan bidang pekerjaan pada remaja.
References
Agustriani, Hendriati, dkk. (2001). www.ceria.bkkbn.go.id
Dalyono, M. (2005). Psikologi Pendidikan. Jakarta: Rineka Cipta.
Dister. N. S. (1982). Psikologi Agama. Yogyakarta: Kanisius.
Glock, Charles Y, andRodneyStark. (1994). Religion and Society in Tension. Chicago: Rand McNally and Company.
Hayadin. (2005). Peta Masa Depan Ku. eLSAS : Jakarta
Hasan, M.T. (2004). Dinamika Kehidupan Religius. Jakarta : Listara fiska Putra.
Hekhausen, H. (1967). The Anatomy of Acheivement Motivation. New York: Academi Press.
Hurlock, E. B. (1999). Psikologi Perkembangan: Suatu Proses Pendekatan Sepanjang Rentang Kehidupan. Edisi 5. Jakarta. Penerbit Erlangga.
Hurlock, E. (1999). Psikologi perkembangan Anak, jilid ke satu, (terjemahan : Istiwi dayati). Surabaya: Erlangga.
Jamaal, Abdur Rahman. (2005). Tahapan Mendidik Anak Teladan Rasulullah SAW. Bandung. Penerbit Irsyad Baitus Salam.
Marliani, R. (2013). Hubungan antara religiusitas dengan Orientasi Masa Depan Bidang Pekerjaan Pada Mahasiswa Tingkat Akhir. Jurnal Psikologi, Volume Nomor 2.
Martaniah, Sri Mulyani. (1984). Motif Sosial. Yogyakarta: Gadjah Mada UniversityPress.
Monks, F J &Knoers. (2002). Psikologi Perkembangan : Pengantar Dalam Berbagai Bagiannya. Yogyakarta : Gadjah Mada UniversityPress.
Musawi, Mujtaba, S. (2003). Hidup Kreatif, Mengendalikan Gejolak Jiwa, Mengubah Problem Menjadi Prestasi dan Kesuksesaan. Depok. Inisiasi Press.
Najati, Ustman, (1997). Alqur'an dan Ilmu Jiwa. Bandung. Penerbit Pustaka.
Nurmi, J.E. (1989). Adolescent's Orientation To The Future: Development Of Interest and Plans, and Related Atributions and Effects in the Life Span Context. Helsinski: Finnish Society of Science.
Nurmi.J.E. (1991). The Development of Future Orientation In Life Span Contect. Helsink: Finnish Society of Science
Nurmi, J. E. et.al. (2003). "Age Different in Adolescent Future-Orientated Goals, Concerns, and Related Temporal Extension in Different Socio culturaL Contexts". Jurnal of Youth and Adolescence. 23. (1994).
Papalia, D. E., Olds, S. W., Feldman, R. D,(2001) "Human development", (edisi ke- 8), McGraw Hill, Inc, Boston,.
Rottinghaus, dkk. (2005). The Career Inventory: A Measure of Career-Related Adaptability and Optimism. Journal of Career Assessment. Vol 13 No. 1 Febuary 2005. Sage Publications.
Santrock, John W. (2007) a. Remaja Edisi 11 Jilid 1. Erlangga: Jakarta.
______________. (2007)b. Remaja Edisi 11 Jilid 2. Erlangga: Jakarta.
Santrock, John.W. (2002). Life-Span development Perkembangan Masa Hidup. Edisi 5, Jilid 2 (terjemah : Achmad Chusairi& J uda Damanik). Jakarta : Erlangga
Sadarjoen, S. S. (2006). Melulu Orientasi Masa Depan, Cukupkah?. http://www.kompas.com
Siba'i, Mustafa. (1995). Sosialisme Islam, dalam Islam dan Pembaharuan. Jakarta. Raja Grafindo Persda.
Sri Maslihah. (2009). Pelatihan Orientasi Karir dalam Meningkatkan Pengetahuan Orientasi Karir Remaja (Tesis) Bandung: Program Magister Profesional Psikologi Universitas Padjadjaran.
Stevens-Long, J. & Cobb, N.J, (1983) "Adolescence and early adulthood", May field Publishing Company, California,.
Steinberg, L, , (2009) "Adolescence", (edisi ke-6), McGraw-Hill, Inc, USA.
Sugiyono, (2008). Metode Penelitian Kuantitatif dan Kualitatif: Bandung:Alfabeta.
Wojowasito. S. (1992). Kamus Umum Lengkap Inggris-Indonesia. Bandung: IntegrafikaOffset.
DOI:
http://dx.doi.org/10.24014/jp.v12i2.3237
Refbacks
There are currently no refbacks.
REDAKSI : JURNAL PSIKOLOGI
Jl. H.R. Soebrantas Km. 15.5 No. 155 Gedung Fakultas Psikologi UIN Sultan Syarif Kasim Riau Kel. Simpang Baru Kec. Tampan Pekanbaru - Riau 28293. 
E-mail : jurnal.psikologi@uin-suska.ac.id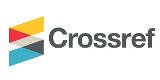 Jurnal Psikologi

 oleh Fakultas Psikologi disebarluaskan di bawah Lisensi Creative Commons Atribusi 4.0 Internasional.
View My Stats