Perbedaan Ekspresi Emosi pada orang Batak, Jawa, Melayu dan Minangkabau
Abstract
Ekpresi emosi merupakan salah satu penting dalam hubungan interpersonal manusia. Penelitian ini bertujuan untuk melihat perbedaan ekspresi emosi antara orang dari suku Batak, Jawa, Melayu dan Minangkabau. Jumlah subjek dalam penelitian ini adalah 413 orang. Subjek diambil dengan menggunakan teknik purposive sampling, yaitu subjek dipilih sesuai dengan karakteristik yang dibutuhkan dalam  penelitian ini. Alat ukur dalam penelitian ini yaitu dengan menggunakan skala ekspresi emosi display rules assesment inventory (DRAI) yang dikembangkan oleh Matsumoto namun telah dimodifikasi sebelumnya oleh peneliti. Hasil analisis ANOVA pada penelitian ini menunjukan bahwa secara umum terdapat perbedaan yang signifikan dalam mengekspresikan emosi antara orang Batak, Jawa, Melayu dan Minangkabau (F= 3,217 dan p = 0,023).  Berdasarkan hasil tersebut penelitian menyimpulkan bahwa display rules yakni standar-standar sosio-kultural yang mengatur kapan, dimana, dan bagaimana emosi-emosi diekspresikan mempengaruhi ekspresi emosi yang ditunjukan oleh individu pada masing-masing budaya. 
Kata-Kunci: ekspresi emosi, orang Batak, Jawa, Melayu dan Minangkabau.
References
Andayani, Sari; Kouznetsova, Natalia; Krupp, Deborah; Matsumoto, David & Takeuchi, Sachiko.(1998). The Contribution Of Individualism Vs. Collectivism To Cross-National Differences In Display Rules. Asian journal of social psychology 1: 147-168
Cornelius, R.R.(2000). Theoretical Approaches To Emotion. Journal Vassar College Poughkeepsie, NY USA
Darwin, P., Hadisukanto, G., & Elvira, D. Sylvia.(2013). Beban Perawatan dan Ekspresi Emosi pada Pramurawat Pasien Skizofrenia di Rumah Sakit Jiwa. Jurnal Indon Med Assoc, Volum: 63, Nomor: 2, Februari 2013
Dewi, L. Zahrasari.(2005). Pengalaman, Ekspresi, dan Kontrol Marah Pada orang Batak dan Jawa. Jurnal Psikologi Fakultas Psikologi UNIKA Atma Jaya Vol. 16, No. 2: Jakarta
Dewi, R., Innike & Ermansyah.(2007). Badan Musyawarah Masyarakat Minang (BM3) (Studi Deskriptif Tentang Fungsi Organisasi Sosial Suku Bangsa Minangkabau di Kota Medan). Jurnal Departemen Sosiologi FISIP USU Medan
Ekman, Paul.(1997). Should We Call it Expression or Communication?. Innovations in Social Science Research, . 10, . 4,. 333-344,
Ekman, Paul.(2003). Darwin, Deception, and Facial Expression. Ann. N. Y. Acad. Sci. 1000: 205-221 . New York Academy of Sciences. doi: 10.1196/annals.1280.010
Ekman, Paul & Friesen, V. Wallace.(2009). Buka Dulu Topengmu Panduan Membaca Emosi dari Ekspresi Wajah. BACA: Yogyakarta
Fok, H. K., Hui, C.M., Bond, M. H., Matsumoto, D., & Yoo, S.H.(2007). Integrating personality, context, relationship, and emotion type into a model of display rules. Journal of research in personality 42 (2008) 133-150
Geertz, Hildred.(1985). Keluarga Jawa. Grafiti Pers: Jakarta
Goleman, Daniel.(2004). Emotional Intelligence Kecerdasan Emosional Mengapa EQ Lebih Penting Daripada IQ. Gramedia Pustaka Utama: Jakarta
Hamidy, UU.(1986). Membaca Kehidupan Orang Melayu. Bumipustaka: Pekanbaru
Hamidy, UU.(1996). Orang Melayu di Riau. Pekanbaru: UIR Press
Harmaini. (2011). Psikologi Lintas Budaya. Almujtahadah Press: Pekanbaru
Handayani, L & Nurwidawati,D.(2013). Hubungan Pola Asuh Dan Ekspresi Emosi KeluargaDengan Kekambuhan Pasien SkizofreniaDi Rumah Sakit Jiwa Menur Surabaya. Jurnal Psikologi Teori & Terapan 4, 1, 24 - 30
Hasbullah. (2009). Islam dan Tamadun Melayu. PekanBaru: Lembaga Penelitian dan Pengembangan fakultas Ushuludin UIN SUSKA Dan Yayasan Pustaka Riau
Hertinjung, S. W & Partini. (2010). Gangguan Perilaku Pada Anak SD Ditinjau dari Ekspresi Emosi Ibu
Jumlah Penduduk Pekanbaru Bertambah 71 Ribu Jiwa (on-line). Diunduh tanggal 11 Maret 2013. Dari http://bappeda.pekanbaru.go.id/berita/381/jumlah-penduduk-pekanbaru-bertambah-71-ribu-jiwa/page/1/
Keltner, Dacher & Ekman, Paul. (2003). Introduction:Expression Of Emotion. Handbook Of Afective Sciences. New York: Oxford University Press 411-414
King, A. Laura. (2010). Psikologi Umum Sebuah Pandangan Apresiatif Buku 2. Salemba Humanika: Jakarta
Koentjaraningrat. (2004). Manusia dan Kebudayaan di Indonesia. Djambatan: Jakarta
Koentjaraningrat. (2009). Pengantar Ilmu Antropologi. Rineka Cipta: Jakarta
Kottak, P. C.(2008). Cultural Anthropology. The McGraw-Hill Companies: US
Kraft, J. M., Lin, I. Y. Kwantes, C. T., Fernando, T., Samples, M., Thrasher, G., & Woghiren, B. (2012). Journal Men and Women at Work: Emotional Display Norms in Organizational Settings. Presented at the 24th Annual Convention of the Association for Psychological Science, Chicago, USA.
Kurniawan, P. Aditya & Hasanat, UI. Nida. (2007). Perbedaan Ekspresi Emosi Pada Beberapa Tingkat generasi Suku Jawadi Jogyakarta. Jurnal psikologi UGM Vol. 34 No. 1, 1 – 17.
Luthfi, Amir. (1986). Agama dan Interaksi Sosial Antar Kelompok Etnik: Studi Kasus Kotamadya Pekanbaru. Bumi Pustaka: Pekanbaru
Matsumoto, D. (2004). Pengantar Psikologi Lintas Budaya. Yogyakarta: Pustaka Pelajar
Matsumoto, D. (2005). Display Rules Assessment Inventory. (on-line). © David Matsumoto San Francisco State University
Matsumoto, D.; Yoo, H. S.; Hirayama, S. & Petrova, G. (2005). Development and Validation of a Measure of Display Rule Knowledge: The Display Rule Assessment Inventory. Journal of Emotion by the American Psychological Association 2005, Vol. 5, No. 1, 23– 40
Matsumoto, D & Ekman, P. (2007). Facial Expression Analysis. Journal of Paul Ekman Group LLC
Matsumoto, D; Yoo, H. Seung & Fontaine, Johnny. (2008). Mapping Expressive Differences Around the World: The Relationship Between Emotional Display Rules and Individualism Versus Collectivism. Journal of Cross-Cultural Psychology 2008;39;55.
Monika, H. Elizabeth.(2012). Budaya Patriarki Dan Perilaku Politik Perempuan dalam Pemilukada di desa Marsangap Tahun 2010. Jurnal Dinamika Politik|Vol.1|No.3|Desember 2012 ISSN: 2302-1470
Mulyana, D & Rakhmat, J. (2001). Komunikasi Antarbudaya. Bandung: Remaja Rosdakarya
Navis, A.A. (1986). Alam Terkembang Jadi Guru Adat dan Kebudayaan Minangkabau. Grafitipers: Jakarta
Hadiyono, J.E. Prawitasari. (1999). Emosi dan Ekspresinya Dalam Masyarakat. Buletin Psikologi. Yogyakarta: Fakultas Psikologi UGM
Safaria, Triantoro & Saputra, E. Nofrans. (2009). Manajemen Emosi. Jakarta: Bumi Aksara
Safdar, S., Matsumoto, D., Kwantes, C.T., Friedlmeier, W., Yoo, S.H. & Kakai, H. (2009). Variations of Emotional Display Rules Within and Across Cultures: A Comparison Between Canada, USA, and Japan. Canadian Journal of Behavioural Science Vol. 41, No. 1, 1–10
Sarwono, W. Sarlito. (2006). Psikologi Prasangka Orang Indonesia. PT. Raja Grafindo Persada: Jakarta
Thamrin, Husni & Iskandar Koko.(2009). Orang Melayu Agama, Kekerabatan, Perilaku Ekonomi. SUSKA PRESS : Pekanbaru
Widodo, P. Budi. (2006). Konsep Diri Mahasiswa Jawa Pesisir dan Pedalaman. Jurnal Psikologi Universitas Diponegoro Vol. 3 No. 2, Desember 2006.
Wijayanti, He & Nurwianti, F. (2010). Kekuatan Karakter dan Kebahagiaan pada Suku Jawa. Jurnal Psikologi Volume 3, No. 2, Juni 2010
Zubair, A.(2012). . . Komunikasi Non Verbal. Pusat Pengembangan Bahan Ajar-UMB (on-line)Diunduh tanggal 12 Desember 2012 dari kk.mercubuana.ac.id.
DOI:
http://dx.doi.org/10.24014/jp.v12i2.3236
Refbacks
There are currently no refbacks.
REDAKSI : JURNAL PSIKOLOGI
Jl. H.R. Soebrantas Km. 15.5 No. 155 Gedung Fakultas Psikologi UIN Sultan Syarif Kasim Riau Kel. Simpang Baru Kec. Tampan Pekanbaru - Riau 28293. 
E-mail : jurnal.psikologi@uin-suska.ac.id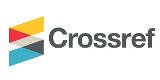 Jurnal Psikologi

 oleh Fakultas Psikologi disebarluaskan di bawah Lisensi Creative Commons Atribusi 4.0 Internasional.
View My Stats