Memotivasi Siswa Menghafal Surat Pendek Al-Qur'an Melalui "Mystery Motivator"
Abstract
Pada kenyataannya masih banyak siswa sekolah dasar yang belum mampu menghafal surat-surat pedek Al-Qur'an Salah satu penyebabnya adalah metode pembelajaran yang kurang tepat.Ada strategi pemberian reward dengan format acak melalui penyajian yang menarik disebut Mystery Motivator. Penelitian ini bertujuan untuk mengetahui efektivitas Mystery Motivator untuk meningkatkan motivasi siswa dalam menghafal surat pendek Al-Qur'an pada mata pelajaran Agama Islam. Penelitian ini menggunakan pendekatan penelitian Quasi Eksperimen dengan desain Nonequivalent control group design, yang terdiri dari 55 siswa yang dibagi menjadi dua kelompok yaitu kelompok eksperimen dan kelompok kontrol. Hipotesis dalam penelitian ini adalah Mystery Motivator dapat meningkatkan motivasi siswa dalam menghafal surat pendek Al-Qur'an pada mata pelajaran Agama Islam. Hasil analisis uji perbedaan gain pre-test – post-test score pada kelompok eksperimen dan kelompok kontrol menunjukkan bahwa terdapat selisih rata-rata sebesar 4,585 dengan taraf signifikansi 0,000 (p<0,05), artinya siswa yang mendapatkan penerapan Mystery Motivator selama pelajaran Agama Islam mengalami peningkatan motivasinya menghafal surat pendek Al-Qur'an, dimana siswa yang mendapatkan mystery motivator mengalami peningkatan motivasi yang signifikan dalam menghafal surat pendek Al-Qur'an dibandingkan dengan siswa yang tidak mendapatkan Mystery Motivator.
Kata kunci: mystery motivator, motivasi, menghafal surat pendek al-qur'an, agama Islam
References
Arikunto, S., (2002), Prosedur Penelitian Suatu Pendekatan Praktek, Jakarta; Penerbit Rineka Cipta
Ahmadi, A & Supriyono, W. (2004). Psikologi Belajar .Jakarta: Rineka Cipta.
Alfi, M.Y. (2002).Sebuah pendekatan linguistik terapan untuk meningkat kan penghafalan AL-Qur'an suci: Saran untuk merancang kegiatan praktek untuk belajar dan mengajar. Riyadh: Jurnal Pendidikan Universitas King Saud, Riyadh, Arab Saudi.
Ali, M. D. (2008). Pendidikan agama Islam. Jakarta: Rajawali Press.
Al-Munawar, Said. A.H. (2002). Al-Qur'an membangun tradisi kesaleha hakiki. Jakarta: Ciputat.
Bryan, T. & Burstein, K., (2004). Improving homework completion and academic performance: Lessons from special education. Theory Into Practice College of Education, Vol. 43 (3). 213-219.
Crow, L. D. & Crow, A. (1982). Psikologi pendidikan. Alih bahasa: Kasijan.
Surabaya : Bina Ilmu.
Davis, K. D., Winsler, A., & Middleton, M.
(2006). Students perception of reward
for academic performance by parents
and teachers: Relations with
achievement and motivation in
college. The Journal of Genetic
Psychology, Vol. 167 (2). 211-220.
Depdiknas, Puskur Balitbang. (2003). Standar
kompetensi pendidikan agama islam
SD dan MI. Jakarta: Puskur Balitbang
Depdiknas.
Elliot, S.N., Kratochwill, J.L.F., Littlefield, J.,
& Travers, J.F. (1996). Effective
Teaching Educational Psychology.
Effective Learning. Second Edition.
Madison: Psychology Series Brown &
Benchmark Publisher.
Emmer, E. T. et al. (2000). Classroom
management for successful teachers
(4th ed.) Boston : Allyn & Bacon.
Fathurrohman, A.M. (2012). Cara mudah
menghafal Al-Qur'an dalam satu
tahun. Yogyakarta: Elmatera.
Friman, P. C., & Carlyon, W.D., (1999). The
Effect Of Token Rewards On "Intrinsic"
Motivation For Doing Math. Journal Of
Applied Behavior Analysis. Vol. 32
(3), 375-379.
Guildford, J. P. (1959). Personality. New York:
Mc Graw Hill Book Company.
Hadi, S. (1991). Metodol ripsi, tesis, dan
desertasi. Yogyakarta. Andi.
Herdiansyah, M. Y & Afrianto, I. (2013).
Pembangunan aplikasi bantu dalam
menghafal Al-Qur'an. Jurnal Ilmiah
Komputa, Vol.2. No.2.
Hurlock, E. B. (2000). Psikologi perkem-
bangan. Jakarta: Erlangga.
Maag, J.W. (2001). Powerful struggles:
Managing resistance, building rapport.
Longmont, CO: Sopris West.
McCombs, B. L. (2001). What do we know
about learners and learning? The
learner-centered framework. Paper
Presented at the Meeting of the
American Educational Research
Assosiation, Seattle.
Murphy, K. A. et al. (2007). Interdependent
group contingency and mystery
motivators to reduce preschool
disruptive behavior.Psychology in the
Schools. Vol. 44.53-63.
Nadhifah. (2006). Cara cepat menghafal
Al-qur'an bagi siswa. Jurnal
Pendidikan islami. Vol. 15.
Nawawi, R.S. (2011). Kepribadian Qur'an.
Penterjemah: Lihhiati. Jakarta: Imprint
Bumi Aksara.
Ormrod, J. E. (2003). Educational
psychology; Developing learners.
Ohio: Prentice Hall.
Purna, R.S. (2009). Mystery motivator untuk
meningkatkan motivasi siswa dalam
menyelesaikan pekerjaan rumah (PR)
pada mata pelajaran matematika.
Thesis: UGM- Yogyakarta.
Rauf, A.A.A. (2004). Kiat sukses menjadi
hafidz Qur'an daiyah: Sarat dengan
penanaman motivasi, pejelasan teknis
dan pemecahan masalah. Bandung:
Syamil Cipta Media.Riyadh, S.
(2007). Mengajarkan Al-Qur'an pada anak, panduan bagi guru, TPA,
orangtua dan pendidik. Surakarta:
Ziyad Visi Media.
Robinson, K.E & Sheridan, S. M. (2000).
Using the mystery motivator to
improve child bedtime compliance.
Child & Family Behavior Therapy.
Vol. 22, 29-49.
Santrock, John, W., (2007). Psikologi
pendidikan. University of Texas at
Dallas. Kencana.
Sardiman, A. M. (2007). Interaksi dan
motivasi belajar mengajar. Jakarta:
Rajawali Pers.
Schunk, D. H. (2002). Learning theories:
An educational perspective (3rd ed.).
Upper Saddle River, NJ: Prentice Hall.
Shaughnessy, J.J., Zechmeister, E.B., &
Zechmeister, J.S. (2007). Metodologi
penelitian psikologi (Terjemahan).
Yogyakarta: Pustaka Pelajar.
Stipek, D.J. (2002). Motivation to learn (4th
ed.) Boston : Allyn & Bacon.
Suryabrata, Sumadi. (1993). Psikologi
pendidikan. Jakarta: Rajawali.
Syah, M. (2004). Psikologi belajar. Jakarta.
PT RajaGrafindo Persada.
Tabrani, R. (2008). Pendekatan dalam proses
belajar mengajar. Bandung: Remaja
karya.
Uno, H. B., (2007). Teori motivasi dan
pengukurannya.Jakarta. Bumi Aksara.
Zawawie, M. (2011). Pedoman membaca,
mendengar, dan menghafal Al-Qur'an.
Solo: Tinta Medina
DOI:
http://dx.doi.org/10.24014/jp.v12i1.3005
Refbacks
There are currently no refbacks.
REDAKSI : JURNAL PSIKOLOGI
Jl. H.R. Soebrantas Km. 15.5 No. 155 Gedung Fakultas Psikologi UIN Sultan Syarif Kasim Riau Kel. Simpang Baru Kec. Tampan Pekanbaru - Riau 28293. 
E-mail : jurnal.psikologi@uin-suska.ac.id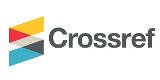 Jurnal Psikologi

 oleh Fakultas Psikologi disebarluaskan di bawah Lisensi Creative Commons Atribusi 4.0 Internasional.
View My Stats