Self Esteem, Siri', dan Perilaku Agresif pada Suku Bugis: Sisi Gelap Self Esteem Tinggi
Abstract
Banyak hasil penelitian tentang self esteem dan perilaku agresif tidak konsisten. Beberapa penelitian menunjukkan bahwa perilaku agresif dikaitkan oleh self esteem rendah dan sebagian lain dikaitkan dengan self esteem tinggi. Penelitian ini bertujuan untuk mengetahui hubungan self esteem dengan perilaku agresif pada suku Bugis dengan siri' sebagai variabel mediator. Subjek dalam penelitian ini berjumlah 347 orang suku Bugis. Subjek dipilih menggunakan teknik purposive sample. Berdasarkan hasil penelitian menunjukkan bahwa tidak terdapat hubungan signifikan antara self esteem dengan perilaku agresif. Berdasarkan analisis jalur diperoleh hubungan langsung antara self esteem dengan perilaku agresif sebesar -0.124 sedangkan hubungan tidak langsungnya sebesar 0,186 sehingga disimpulkan bahwa peranan langsungnya masih kalah dibandingkan dengan peran tidak langsungnya artinya siri' berperan menjadi mediator antara self esteem dengan perilaku agresif. Implikasi penelitian dibahas dalam artikel ini. Kata kunci: self esteem,siri'', perilaku agresif, suku Bugis.
References
Alsa, A. (2007). Pendekatan Kuantitatif &
Kualitatif Serta Kombinasinya
Dalam Penelitian Psikologi. Yogya-
karta: Pustaka Pelajar.
Apsari, F (2014). Hubungan Antara Self
esteem Dan Disiplin Sekolah
Dengan Perilaku Bullying Pada
Remaja. Tesis tidak dipublikasikan.
Program Magister Sains Psikologi
Universitas Muhammadiyah Surakarta.
Baron, R. M., & Kenny, D. A. (1986). The
moderator–mediator variable distinc-
tion in social psychological
research: Conceptual, strategic, and
statistical considerations. Journal of
Personality of Social Psychology, 51,
–1182.
Baron, R. A., & Byrne, (2005). Psikologi
Sosial Jilid 2. Alih Bahasa: Rat-
na Djuwita. Edisi kesepuluh. Jakarta:
Erlangga.
Baumeister, R.F , Heatherton, T.F & Tice.
D.M (1993). When Ego Threats Lead
to Self-Regulation Failure: Negative
Consequences of High Self-Esteem.
Journal of Personality and Social
Psychology. 64, 1,141-156
Baumeister, R.F., Smart, L., & Boden, J. M.
(1996). Relation of Theatened
Egoistm to Violence and Aggression:
The dark side of High Self-Esteem.
Psychological Review, 103, 5-33.
Bushman, B. J. & Baumeister. R. F. (1998).
Threatened Egotism, Narcissism,
Self-Esteem, and Direct and
Displaced Aggression: Does Self-
Love or Self-Hate Lead to Violence?.
Journal of Personality and Social
Psychology. 75, (1), 219-229.
Bushman, B.J, Baumeister,, R.F, Thomaes,
S, Ryu, E, Begeer,S & West, S.G.
(2009). Looking Again, and Harder, for
a Link Between Low Self-Esteem and
Aggression. Journal of Personality
(2) , 1-21.
Buwono, A S. (2007). Perilaku Agresif Ditinjau
Dari Self esteem Pada Remaja yang
Dibina Balai Permasyarakatan (BAP
AS) Semararang. Skripsi. Perpus-
takaan Universitas Katolik Soegijapra-
nata Semarang.
Dayakisni, T. & Hudaniah. (2006). Psikologi
Sosial. Malang: UMM Press.
Donnellan, M.B, Trzesniewski, K.H, Robins,
R.W, Moffitt T.E, & Caspi, A (2005).
Low self esteem is Related Agression,
Antisocial Behavior, and Deliquency.
Psycholocial Science, 16(4),328-335.
Jordan,C.H, Spencer, S. J, Zanna, M. P,
Hoshino-Browne, E & Correll, J (2003).
Secure and Defensive High Self-
Esteem. Journal of Personality and
Social Psychology. 85,(5), 969–978
Koentaraningrat, (2002). Manusia dan
Kebudayaan di Indonesia. Jakarta:
Djambatan.
Koro, N. (2006). Ayam Jantan Tanah Daeng
siri' & passé. Jakarta: Ajuara.
Krahe, B. (2005). Perilaku Agresif.
Yogyakarta: Pustaka Pelajar.
Mawaddah, N, Ahsan, & Supriati, L. (2015).
Pengaruh Terapi Social Skills Training
Terhadap Self esteem Dan Perilaku
Agresif Remaja Di SMK Pertiwi
Mojokerto Dengan Pendekatan Model
Interpersonal Peplau. The Indonesian
Journal Of Health Science, 6, (1) 52-
Mercer, J & Clayton, D. (2012). Psikologi
Sosial. Jakarta: Erlangga.
Moein. M.G, A. (1994). Sirik Na Pacce. Ujung
Pandang: Yayasan Makassar Press.
Mustafa, M. Y., A. Wanau T. & Nasyaruddin.
(2003). Siri' dan Passe' Self esteem
Orang Bugis, Makassar, Mandar,
Toraja. Makassar: Yayasan adikarya
IKAPI dan The Ford Foundation.
Myers, D. G. (2012). Psikologi Sosial. Jakarta
Selatan: Salemba Humanika.
Nashori, F. (2008). Psikologi Sosial Islam.
Bandung: Refika Aditama
Novariandhini, D. A & Latifah, M (2014) Self
esteem, Efikasi diri, Motivasi Belajar
dan Prestasi Akademik pada Siswa
SMA pada berbagai Model
Pembelajaran. Jurnal ilmu Keluarga
dan Konseling, 5(2), 138-146.
Pyszczynski, T, Greenberg, J, Solomon, S,
Arndt, J & Schimel, J. (2004). Why
Do People Need Self-Esteem? A Theoretical and Empirical Review.
Psychological Bulletin 130,(3), 435–
Rosenberg, M, Schooler, C, Schoenbach,
C & Rosenberg, F (1995). Global Self-
Esteem and Specific Self-Esteem:
Different Concepts, Different
Outcomes. American Sociological
Review. 60, (1), 141-156.
Said, H.M. N. (2006). Siri' dan Tertib Sosial.
Makassar: Pustaka Nusantara
Padaidi.
Salmivalli, C. (2001). Feeling good about one
self, being bad to others? Remark on
Self Esteem, Hostility, and Aggressive
behavior. Aggression and violent
Behavior, 6, 375-393.
Sari, R. P, Rejeki ,T & Mujab, A M. (2006).
Pengungkapan Diri Mahasiswa
Tahun Pertama Universitas
Diponegoro Ditinjau Dari Jenis
Kelamin dan Self esteem. Jurnal
Psikologi Universitas Diponegoro
(2) 11-25.
Sarwono, W. Sarlito. (2002). Psikologi Sosial:
Individu dan Teori-Teori Psikologi
Sosial Edisi 3. Jakarta: Balai Pustaka.
Sarwono, W. Sarlito & Meinarno, E. A. (2009).
Psikologi Sosial Jakarta: Salemba
Humanika.
Sarwono, J. (2007) Analisis Jalur untuk Riset
Bisnis dengan SPSS. Yogyakarta:
ANDI.
Taylor, Shelley E., Letitia Anne Peplau., &
David O. Sears. (2009). Psikologi
Sosial (12rd ed). Jakarta:Kencana.
Thalib, S. B. (2002). Dinamika sosial
psikologis perilaku kekerasan siswa.
Arkhe, Th VII, No 2. Hal 80-90.
Triningtyas, D. A., Suroso., & Herlan
Pratikto. (2011). Hubungan Antara
Konformitas dan Self esteem Dengan
Kecenderungan Agresivitas Remaja.
Yusuf, M. D. (2008). Orang Bugis di
Semenanjung Melayu. Pekanbaru:
KKSS
DOI:
http://dx.doi.org/10.24014/jp.v12i1.3003
Refbacks
There are currently no refbacks.
REDAKSI : JURNAL PSIKOLOGI
Jl. H.R. Soebrantas Km. 15.5 No. 155 Gedung Fakultas Psikologi UIN Sultan Syarif Kasim Riau Kel. Simpang Baru Kec. Tampan Pekanbaru - Riau 28293. 
E-mail : jurnal.psikologi@uin-suska.ac.id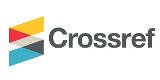 Jurnal Psikologi

 oleh Fakultas Psikologi disebarluaskan di bawah Lisensi Creative Commons Atribusi 4.0 Internasional.
View My Stats