Regulasi Emosi pada Mahasiswa Melayu
Abstract
Mahasiswa dengan Budaya Melayu menghadapi berbagai aktivitas dan permasalahan kehidupan akademis maupun non akademis yang membutuhkan regulasi emosi agar mampu menyelesaikan permasalahan yang dihadapi dalam kehidupan sehari – hari. Tujuan penelitian ini adalah untuk mengetahui regulasi emosi dalam konteks budaya Melayu pada Mahasiswa di Pekanbaru. Penelitian dilakukan dengan menggunakan metode kuantitatif deskriptif dan kualitatif deskriptif. Subjek penelitian terdiri dari 50 orang yang mengisi skala regulasi emosi I dan II serta empat orang subjek sebagai responden wawancara. Hasil penelitian ini adalah adanya peran orangtua, peran lingkungan sosial (keluarga, dan tempat pendidikan: sekolah serta fakultas), pengalaman emosi (menyenangkan dan tidak menyenangkan) serta nilai – nilai yang dipertahankan saat mahasiswa melakukan regulasi emosi. Penelitian ini menunjukkan mahasiswa melayu mampu dalam mengenali, mengungkapkan, mengontrol emosi dengan cara mengubah cara berpikir dan menenangkan dirinya dalam situasi sosial maupun merubah lingkungan sekitar agar terjadi harmonisasi penyelesaian masalah. Kata Kunci: regulasi emosi, budaya, melayu
References
Azwar, S. (2009). Reliabilitas dan
Validitas. Yogyakarta: Pustaka
Pelajar.
Barrett, L.F., Gross, J., Christensen, T.C.
(2001). Knowing what you are feeling
and knowing what to do about it:
Mapping the relation between emotion
differentiation and emotion regulation.
Cognition and Emotion, 15.
Coon, D. (2005). Psychology a journey (2nd
ed.). USA: Thomson Wadsworth.
Dayakisni, T. (2004). Psikologi Lintas Budaya.
Malang: Universitas Muhammadiyah
Malang.
Doverspike, W.F. (2001). How To Forgive
Others: A Key To Emotional Health.
Effendi, T. (2005). Tunjuk Ajar Melayu.
Yogyakarta: Adicita
http://www.kompasiana.com/mulyadi.usu/
konsep-malu-dalam-masyarakat-
melayu_54f3f4157455139d2b6c8255,
tanggal 13 Juli 2015).
Goleman, D. (1996). Emotional Intelligence.
Alih Bahasa: T. Hermaya. Jakarta: PT.
Gramedia Pustaka Utama.
Gross & John, (2003). Individual differences
and well-being. Journal of Personality
and Social Psychology, 85, (2), 348 -
Johari, S., P., & Akhyar, K. 2014. Pembinaan
Interen Suku Melayu di Kota Dumai.
Laporan Penelitian. Pekanbaru: UIN
Suska Riau.
Kerlinger, N. F. (2002). Azas-Azas Penelitian
Behavioral (Edisi 3). Yogyakarta:
Gajah Mada University Press.
Langdridge, D. (2004). Introduction to
Research Methods and Analysis in
Psychology. England: Pearson
Prentice Hall.
Lazarus, R.S. 1991. Emotion and Regulation.
Oxford: Oxfprd University Press.
Martin, A. D. (2003). Emotional Quality
Management. Jakarta: Arga.
Rahman, E., Marni, T,, & Zulkarnain. (2003). A
lam Melayu, Sejumlah Gagasan Men
jemput Keagungan. Pekanbaru: UNRI
Press.
Thamrin, H. 2003. Problematika Masyarakat
Melayu di Asia Tenggara dalam Alam
Melayu, Eksumtion Rahma, dkk.
Pekanbaru: UNRI Press.
Vingershoots, Ad., Nyklicek, I., & Denollet, J.
(2008). Emotion Regulation:
Conceptual and Clinical Issues.
Netherlands: Springer
DOI:
http://dx.doi.org/10.24014/jp.v12i1.3002
Refbacks
There are currently no refbacks.
REDAKSI : JURNAL PSIKOLOGI
Jl. H.R. Soebrantas Km. 15.5 No. 155 Gedung Fakultas Psikologi UIN Sultan Syarif Kasim Riau Kel. Simpang Baru Kec. Tampan Pekanbaru - Riau 28293. 
E-mail : jurnal.psikologi@uin-suska.ac.id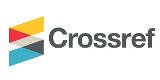 Jurnal Psikologi

 oleh Fakultas Psikologi disebarluaskan di bawah Lisensi Creative Commons Atribusi 4.0 Internasional.
View My Stats