Hubungan Citra Tubuh Dengan Identitas Diri Pada Remaja Dengan Disabilitas Fisik
Abstract
Citra tubuh adalah sikap seseorang terhadap tubuhnya baik secara sadar maupun tidak sadar. Kebanyakan remaja berpendapat bahwa tubuh yang normal dan ideal dalam standar masyarakat merupakan sosok yang sempurna. Perbedaan terjadi ketika remaja disabilitas fisik melihat identitas diri dengan memandang citra tubuh yang dimilikinya. Identitas diri adalah individu mengenal diri sendiri sebagai pribadi sendiri, unik, berbeda dan terpisah dari orang lain dan bersumber dari hubungannya dengan masyarakat. Penelitian ini bertujuan untuk mengetahui hubungan citra tubuh dengan identitas diri pada remaja disabilitas fisik. Hipotesis yang diajukan pada penelitian ini adalah terdapat hubungan citra tubuh dengan identitas diri pada remaja dengan disabilitas fisik. Subjek penelitian adalah 45 orang siswa SLB Sri Mujinab Pekanbaru. Metode pengumpulan data menggunakan skala citra tubuh dan skala identitas diri. Data penelitian dianalisis dengan menggunakan Product Moment. Dari hasil analisis data, diketahui bahwa citra tubuh memiliki korelasi positif yang sangat signifikan dengan identitas diri. Ditunjukkan dengan nilai koefisien korelasi (r)= 0,515 dengan p ≤ 0,01, artinya citra tubuh mempengaruhi identitas diri remaja dengan disabilitas fisik.
Keywords
citra tubuh, identitas diri, remaja dengan disabilitas fisik
References
Aini, Wirdatul. (2011). Aspek Psikososial Remaja Dengan Disabilitias Fisik Motorik Tubuh. (Tidak Diterbitkan). Pekanbaru: Fakultas Psikologi Universitas Sultan Syarif Kasim.
Burns, R.B. (1993). Konsep Diri: Teori, Pengukuran, Perkembangan dan Perilaku. Jakarta: Arcan Carla Beatriz Da Silvia Rafael, Maria Elisa.
Caputo Ferreira, Fabiane Frota Da Rocha Morgado, Sidnei De Oliveira Rafael & Jessica Sobrinho Teixeira. (2010). Body Image: The View of Disabled People of Their Body Satisfaction Through PhysicalActivit. (http://www.fef.unicamp.br/hotsites/imagemcorporal2010/ cd/anais/ trabalhos/ingles/area1//IC120.pdf). Diakses Kamis, 3 September 2010.
Efendi,M.(2006). Pengantar Psikopedagogik Anak Berkelainan. Jakarta: Bumi Aksara.
Desmita. (2007). Psikologi Perkembangan. Bandung: PT. Raja Grafindo Persada.
Harkreader, H. & M.A Hogan. (2004). Fundamental of Nursing: Caring and Clinical Judgement2nd. Phildephia: Elsevier Saunders.
Martaniah, S M. (2006). Psikologi Rehabilitasi. Yogyakarta.
Melliana, S. (2006). Menjelajah Tubuh Perempuan dan Motis Kecantikan. Yogyakarta: LKIS
Purwaningrum. (2008). Hubungan antara Citra Raga dengan Perilaku Makan pada Remaja Putri. Skripsi (Tidak Diterbitkan0. Surakarta: Fakultas Psikologi Universitas Muhammadiyah Surakarta.
Santrock, Jhon, W. (2003). Adolescence Perkembangan Remaja. Jakarta: Erlangga.
___________. (2007). Perkembangan Anak Jilid 2. Jakarta: Erlangga.
Stuart, Gail, W. & Sundeen, Sandra. J. (1993). Principles & Practice of Psychiatric Nursing. Philadelphia: Elsevier Mosby.
Stuart, Gail. W. & Laraia, Michele. T. (2005). Principles & Practice of Psychiatric Nursing 8th Edition. Philadelphia: Elsevier Mosby.
Struat, Gail, W. 2007. Buku Saku Keperawatan Jiwa. Jakarta : EGC.
Sunaryo. (2004). Psikologi Untuk Keperawatan. Jakarta: EGC.
DOI:
http://dx.doi.org/10.24014/jp.v8i1.184
Refbacks
There are currently no refbacks.
REDAKSI : JURNAL PSIKOLOGI
Jl. H.R. Soebrantas Km. 15.5 No. 155 Gedung Fakultas Psikologi UIN Sultan Syarif Kasim Riau Kel. Simpang Baru Kec. Tampan Pekanbaru - Riau 28293. 
E-mail : jurnal.psikologi@uin-suska.ac.id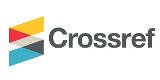 Jurnal Psikologi

 oleh Fakultas Psikologi disebarluaskan di bawah Lisensi Creative Commons Atribusi 4.0 Internasional.
View My Stats