Hubungan Antara Religiusitas Dengan Orientasi Masa Depan Bidang Pekerjaan Pada Mahasiswa Tingkat Akhir
Abstract
Peneliti mencoba menghubungkan fenomena orientasi masa depan bidang pekerjaan dengan tingkat religiusitas yang dimiliki subjek. Penelitian ini dilakukan dengan menggunakan desain penelitian korelasional, dengan melibatkan 63 orang responden. Adapun uji statistik yang akan digunakan untuk menguji hipotesis yang diajukan adalah Rank Spearman. Berdasarkan hasil perhitungan yang diperoleh dengan derajat kepercayaan sebesar 95% (α = 0,05) diketahui bahwa koefisien korelasi sebesar 0,308 dengan Pv sebesar 0,014. Hal ini memiliki arti bahwa Ho ditolak dan H1 diterima, sehingga dapat dikatakan bahwa terdapat hubungan antara religiusitas dengan orientasi masa depan bidang pekerjaan.
Keywords
orientasi masa depan, religiusitas, mahasiswa
References
Arikunto, Suharsimi. 2002. Manajemen Penelitian. Jakarta: Rineka Cipta.
Asshiddiqie, Jimly. 1997. Strategi Pendidikan Nasional di Abad Ilmu Pengetahuan dan teknologi. dalam Rahardjo, Dawam R. 1997. Keluar dari Kemelut Pendidikan Nasional; Menjawab Tantangan Kualitas Sumber Daya Manusia Abad 21. Jakarta: Intermasa.
Azwar, Saifuddin. 2008. Penyusunan Skala Psikologi. Yogyakarta : Pustaka
Cik Hasan Bisri, dkk. 2003. Profil Alumni Fakultas Ushuluddin IAIN Tahun 1991-2000. Bandung: Lembaga Penelitian IAIN Sunan Gunung Djati Bandung
Fraenkel, Jack R. & Wallen, Norman E. 1993. How to Design and Evaluate Research in Education 2ed. Singapore: McGraw-Hill Inc.
Friedenberg, Lisa. 1995. Psychological Testing Design, Analysis, and Use. Massachusetts: Allyn & Bacon.
Glock & Stark. 1969. Religion and society in tension. California : Rand Mc Nally Company.
Hadi, Sutrisno. 2001. Metodologi Research. Yogyakarta: ANDI.
Hasan, M.T. 2004. Dinamika Kehidupan Religius. Jakarta : Listarafiska Putra.
Hurlock, Elizabeth. 1980. Psikologi Perkembangan. Jakarta : Erlangga.
Klaus Schwab, The Global Competitiveness Report 2012–2013, World Economic Forum
Nurafifah, Fifih. 2007. Hubungan antara Orientasi Masa Depan dalam Bidang Pendidikan dengan Keteraturan Diri dalam Belajar (Self Regulated Learning). Bandung: Skripsi. Fakultas Psikologi UIN Sunan Gunung Djati Bandung
Nurmi, JE,1989, Planning, Motivation, and Evaluation in Orientation to the Future: A Latent Structure Analisys Finland: University of Helsinki Department of Psychology Research
Nurmi, J.E. 1991a. The Development of Future Orientation in Life Span Context. Finland: University of Helsinki Department of Psychology Research
Siegel, Sidney. 1994. Nonparametric Statistics for the Behavioral Science (edisi terjemah). Jakarta: PT Gramedia.
Sudjana. 1996. Metoda Statistika edisi keenam. Bandung: Tarsito.
Supartini, Ucu. 2008. Hubungan antara Tingkat Komitmen Beragama dengan Intensitas Perilaku Bullying pada Santri MTs. Putra Darul Arqam Garut Angkatan 28-30. Bandung: Skripsi. Fakultas Psikologi UIN Sunan Gunung Djati Bandung
Yuliani. 2008. Hubungan Antara Penyesuaian Diri dengan Orientasi Masa Depan Area Pekerjaan pada Waria yang Berada di Organisasi Pasundan Srikandi Kota Bandung. Bandung: Skripsi. Fakultas Psikologi UIN Sunan Gunung Djati Bandung
http://www.analisadaily.com
http://www.bps.go.id
DOI:
http://dx.doi.org/10.24014/jp.v9i2.175
Refbacks
There are currently no refbacks.
REDAKSI : JURNAL PSIKOLOGI
Jl. H.R. Soebrantas Km. 15.5 No. 155 Gedung Fakultas Psikologi UIN Sultan Syarif Kasim Riau Kel. Simpang Baru Kec. Tampan Pekanbaru - Riau 28293. 
E-mail : jurnal.psikologi@uin-suska.ac.id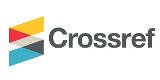 Jurnal Psikologi

 oleh Fakultas Psikologi disebarluaskan di bawah Lisensi Creative Commons Atribusi 4.0 Internasional.
View My Stats