Perbedaan Harga Diri (Self Esteem) Remaja Ditinjau dari Keberadaan Ayah
Abstract
Self esteem adalah evaluasi yang dibuat individu untuk mempertahankan segala sesuatu yang berkenaan dengan dirinya yang diekspresikan dalam sikap setuju atau tidak setuju serta keyakinan dirinya untuk menjadi mampu, penting, berhasil dan berharga. Penelitian ini bertujuan untuk mengetahui perbedaan self esteem remaja ditinjau dari keberadaan ayah yaitu remaja yang memiliki ayah dengan remaja yang tidak memiliki ayah. Hipotesis yang diajukan dalam penelitian ini adalah terdapat perbedaan self esteem remaja ditinjau dari keberadaan ayah. Populasi penelitian adalah seluruh remaja yang berstatus sebagai siswa SMP Negeri 21 Pekanbaru. Subyek penelitian adalah remaja yang ayahnya masih hidup dan remaja yang ayahnya sudah meninggal sebanyak 100 orang. Hasil analisa dengan menggunakan teknik t-test (independent sample test) diperoleh angka sebesar 0,03 (p<0,05) dan t hitung sebesar 2,188. Dari perhitungan rerata (mean), remaja yang memiliki ayah memperoleh angka 106, dan remaja yang tidak memiliki ayah memperoleh angka sebesar 101. Dengan demikian hipotesis yang diajukan dalam penelitian ini diterima, yaitu terdapat perbedaan self esteem antara remaja yang memiliki ayah dengan remaja yang tidak memiliki ayah. Kelompok remaja yang memiliki ayah memiliki self esteem yang lebih tinggi dibandingkan dengan kelompok remaja yang tidak memiliki ayah.
Keywords
self esteem, remaja yang memiliki ayah dan remaja yang tidak memiliki ayah.
References
Abdullah, Sri Muliati. 2009. Keterlibatan Ayah dalam Pengasuhan Anak (Paternal Involvement): Sebuah Tinjauan Teoritis. Universitas Mercubuana Yogyakarta.
Ali, M & Asrori, M. 2004. Psikologi Remaja: Perkembangan Peserta Didik. Bumi Aksara: Jakarta.
Allen, Sarah. Daly, Kerry. 2007. The Effects of Father Involvement: An Updated Research Summary of the Evidence. Father Involvement Research Alliance.
Arikunto, Suharsimi. 2002. Prosedur Penelitian Suatu Pendekatan Praktek. Jakarta. Rineka Cipta
Azwar, Saifuddin. 2010. Penyusunan Skala Psikologi. Yokyakarta. Pustaka Belajar.
----------------------. 2009. Reliabilitas dan Validitas. Yokyakarta. Pustaka Belajar.
Clemes, Harris. Bean, Reynold. 1995. Bagaimana Meningkatkan Harga Diri Remaja. Bumi Aksara: Jakarta.
Coopersmith, S. 1967. The Antecedents of Self Esteem. San fransisco: W.H. Freeman.Company.
Culp, R. E. Schadle, S. Robinson, L. Culp, A. M. 2000. Relationship Among Paternal Involvement and Young Children's Perceived Self-Competence and Behavioral Problems. Journal of Child and Family Studies. Vol. 9, No. 1.
Dagun, Save M. 2002. Psikologi Keluarga. Rineka Cipta: Jakarta.
Desmita. 2007. Psikologi perkembangan. PT Remaja Rosdakarya:Bandung.
Donnelly, Joseph., Young, Michael., Pearson, Rebecca., Penhollow, Tina M.,Hernandez, Aida. 2008. Area Specific Self-Esteem, Values, and Adolescent Substance Use. Journal Drug Education. Vol. 38(4) 389-403.
Duncan, Stephen F. 2000. The Importance of Fathers. Montguide:Human Resource Development. Montana State University.
Fogarty, Kate. Evans, Garret D. 2009. The Common Roles of Fathers. University of Florida. IFAS Extension.
Hadi, S. 2004. Metodologi Research. Penerbit Andi: Yogyakarta.
Hawkins, A. J. Palkovits, R. 1999. Beyond Ticks and Clicks: The Need for More Diverse and Broader Conseptualizations and Measures of Father Involvement. The Journal of Men's Studies. Vol. 8.
Hurlock, Elizabeth B. 1978. Perkembangan Anak Jilid 2. Erlangga: Jakarta.
Lamb, Michael E. Lemonda, Catherine S. Tamis. 1976. The Role of Father. Chapter One.
Lian, Tam Cai., Yusooff, Fatimah. 2009. The Effects of Family Functioning on Self Esteem of Children. European Journal of Social Sciences. Vol. 9, Number 4.
Mandara, Jelani., Murray, Carolyn B. 2000. Effects of Parental Marital Status, Income, and Family Functioning on African American Adolescent Self-Esteem. Journal of Family Psychology. Vol. 14, No. 3, 475-490. American Psychological Association.
O'Neill, Rebecca. 2002. Experiments in Living: The Fatherless Family. Civitas – The Institute For Study of Civil Society.
Papalia, Diane E., Olds, Sally Wendkos., Feldman, Ruth Duskin. 2009. Human Development; Perkembangan Manusia. Salemba Humanika, Jakarta.
Parker, Deborah K. 2005. Menumbuhkan Kemandirian dan Harga Diri Anak. Prestasi Pustaka: Jakarta.
Quesenberry, A. Ostrosky, M. M. Corso, R. M. 2011. Fathers and Father-Figures: Their Important Role in Children's Social and Emotional Development. Child Care Bureau in the U.S.
Salmiyati. 2011. Harga Diri (Self Esteem) Remaja Panti Asuhan di Pekanbaru. Skripsi. UIN Suska Riau (dipublikasi).
Santrock, John W. 2007. Remaja, Edisi Kesebelas. Erlangga: Jakarta.
----------------------. 2007. Perkembangan Anak, Edisi Kesebelas. Erlangga: Jakarta.
Sari, puspita, citra. 2008. Harga Diri pada Remaja Putri yang Telah Melakukan Hubungan Seks Pranikah. Jurnal Psikologi. Universitas Gunadarma.
Scott, William. Hunt, Amy De La. 2011. The Important Role of Fathers in the Lives of Young Children. Parents As Teachers.
Slameto. 2002. Peranan Ayah Dalam Pendidikan Anak Dan Hubungannya Dengan Prestasi Belajarnya. http://re-searchengines.com/slameto2.html. Diakses Pada Tanggal 26 Agustus 2012.
Sriati, Aat. 2008. Harga Diri Remaja. Publikasi Dosen. Universitas Padjadjaran.
Sugiyono. 2006. Metode penelitian Administrasi. Bandung. Alfabeta.
Tambunan, Raymond. 2001. Peran Keluarga Dalam Pembentukan Harga Diri. http://www.e-psikologi.com/epsi/search.asp. Diakses Pada Tanggal 1 Mei 2012.
Tania, Renny. 2008. Hubungan Persepsi Terhadap Peran Ayah dengan Harga Diri Remaja. Skripsi. Universitas Sumatera Utara (dipublikasi).
Thomas, D. 2008. Paternal Involvement in Pre-School Readiness. Thesis. The Faculty of Humboldt State University (dipublikasi).
Yuliawati, Livia., Setiawan, Jenny Lukito., Mulya, Teguh Wijaya. 2007. Perbedaan Kecerdasan Emosional Remaja Ditinjau Dari Keberadaan Ayah. Jurnal Psikologi No. 2. Vol. 20. September 2007.
DOI:
http://dx.doi.org/10.24014/jp.v9i2.172
Refbacks
There are currently no refbacks.
REDAKSI : JURNAL PSIKOLOGI
Jl. H.R. Soebrantas Km. 15.5 No. 155 Gedung Fakultas Psikologi UIN Sultan Syarif Kasim Riau Kel. Simpang Baru Kec. Tampan Pekanbaru - Riau 28293. 
E-mail : jurnal.psikologi@uin-suska.ac.id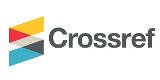 Jurnal Psikologi

 oleh Fakultas Psikologi disebarluaskan di bawah Lisensi Creative Commons Atribusi 4.0 Internasional.
View My Stats