Rasa Berharga Dan Pelajaran Hidup Mencegah Kekambuhan Kembali Pada Pecandu Narkoba Studi Kualitatif Fenomenologis
Abstract
Penelitian ini bertujuan memperoleh pemahaman tentang rasa berharga dan pelajaran hidup bagi proses penyembuhan kecanduan narkoba kembali. Aspek rasa berharga dan pelajaran hidup memiliki peranan yang penting dalam keberhasilan proses penyembuhan kecanduan narkoba. Penelitian ini menggunakan pendekatan kualitatif fenomenologis. Sebanyak tiga orang dipilih sebagai informan utama berdasarkan variasi informan yang diperoleh pada saat eksplorasi awal., yaitu para mantan pecandu narkoba yang benar-benar bertekad untuk tidak menggunakan narkoba lagi para mantan pecandu narkoba labil yang tidak dapat memastikan secara tegas dikemudian harinya mereka mampu menghindari narkoba, dan pengguna narkoba aktif sampai dengan sekarang dan pernah mengalami relapse beberapa kali hingga akhirnya menjadi pengguna narkoba kembali. Analisis fenomenologis dilakukan terhadap data hasil wawancara, catatan lapangan dan observasi. Lokasi dari penelitian ini meliputi tempat tinggal serta lingkungan sekitar tempat tinggal informan utama. Ditemukan bahwa pertama, kelompok teman sebaya yang negatif dapat memperkenalkan dan mengantarkan seseorang pada perilaku kecanduan. Kedua, dukungan sosial memiliki peranan yang penting dalam proses penyembuhan kecanduan narkoba. Dukungan sosial dapat berasal dari orang-orang terdekat pecandu, seperti orangtua dan teman terdekat pecandu. Dukungan dari orang-orang terdekat pecandu membuat pecandu merasa berharga Ketiga, harapan akan masa depan yang diperoleh dari pelajaran hidup dan keinginan untuk melakukan perubahan yang terdapat dalam diri pecandu juga berperan dalam proses penyembuhan kecanduan narkoba. Adanya harapan akan masa depan dalam diri pecandu dapat menjadi motivasi bagi pecandu untuk memperbaiki kualitas hidup mereka dan terbebas dari narkoba.
Keywords
kelompok teman sebaya negatif, rasa berharga (dukungan sosial), pelajaran hidup (harapan masa depan).
References
Cooke, J., Baldwin J., Howison. (2008). Menyingkap Dunia Gelap Penjara. Jakarta: PT. Gramedia Pustaka Utama.
Creswell, J. W. (2002). Educational Planing, Conducting and Evaluating Research Quantitave and Qualitave Research. New Jersey: Merrill Pretice hall.
Creswell, J. W. (1998). Qualitative Inquiry and Research Design: Choosing among Five Traditions. New Delhi: Sage Publications.
Darmono. (2005). Toksikologi Narkoba dan Alkohol. Jakarta: UI Perss.
Dewi, Y. (2009). Hubungan Antara Kelekatan Terhadap Orangtua Dengan Identitas Diri Pada Remaja Pria Delinquent Di Lembaga Pemasyarakatan Anak Kotuarjo. Universitas Diponegoro: Fakultas Psikologi. (Skripsi tidak diterbitkan)
Fatiku. (2009). Optimisme Masa Depan Narapidana. Universitas Muhamadiyah surakarta: Fakultas Psikologi. (Skripsi tidak diterbitkan)
Papalia, dkk. (2008). Psikologi Perkembangan. Jakarta: Kencana.
Partodiharjo. (2006). Kenali Narkoba dan Musuhi Penyalahgunaannya. Jakarta: Erlangga.
Hawari. (2004). Al-Qur'an: Ilmu Kedokteran Jiwa dan Kesehatan Jiwa. Yogyakarta: PT. Dana Bhakti Prima Yasa.
Hawari. (2009). Penyalahgunaan dan Ketergantungan Naza (Narkotika, Alkohol, dan Zat Adiktif). Jakarta: FKUI.
Kuswarno. (2009). Fenomenologi. Bandung: Widya Padjadjaran.
Moustakas. (1994). Phenomenological Research Methods. California: Sage Publications, Inc., Thousand Oaks.
Mulyana. (2008). Metodologi Penelitian Kualitatif Paradigma Baru Ilmu Komunikasi dan Ilmu Sosial Lainnya. Bandung: PT. Remaja Rosdakarya.
Poerwandari, E. (1998). Pendekatan Kualitatif dalam Penelitian Psikologi. Jakarta: Lembanga Pengembangan Sarana Pengukuran dan Pendidikan Psikologi.
Puspitasari, Nugraha, Nurhayati, Fitriyanto, Kristianawati, Ruslan, dkk. (2007). Selebritis dan Narkoba Kisah dari Balik Penjara. Yogyakarta: Banyu Media.
Santrock, W. (2007). Perkembangan Anak, Edisi Ketujuh, Jilid Dua. Jakarta: Erlangga.
_____________. 2003. Perkembangan Remaja, Edisi Keenam. Jakarta: Erlangga.
Sevilla, G. dkk. (1993). Pengantar Metodologi Penelitian. Jakarta: UI Press.
Strauss, dkk. (2003). Dasar-Dasar Penelitian Kualitatif: Tatalangkah dan Teknik-Teknik Teoritisasi Data. Yogyakarta: Pustaka Pelajar.
Willis, S. (2008). Remaja dan Masalahnya. Bandung: Alfabeta.
Yurliani. (2007). Gambaran Social Support. Universitas Sumatera Utara: Fakultas Psikologi. (Skripsi tidak diterbitkan)
Ibrahim. (2009). The Influence of Community on Relapse Addiction to Drug use: Evidence from Malaysia. European Journal of Social Sciences Volume 11, Number 3. (Diakses tanggal 2 Maret 2010)
Edward. F, Pace-Schott, Robert Stickgold, Amir Muzur, Pia E. Wigren, Amie S. Ward, dkk. (2005). Kinerja kognitif oleh manusia merokok kokain saat pesta-pantangan siklus. American Journal Penyalah-gunaan Narkoba dan Alkohol, Nov. (Diakses tanggal 2 Maret 2010)
Miller. R. (1995). Peningkatan motivasi Terapi dengan Obat Korban Penyalahgunaan. Departeme Psikologi dan Pusat Alkoholisme, Zat Penyalahgunaan, dan Kecanduan (CASAA): The University of New Mexico Albuquerque, New Mexico 87131-1161 (Diakses tanggal 4 April 2010)
Parker, M. (2009). Identifying the Role of Families within Treatment. United Kingdom: Department of Health. (Diakses tanggal 4 April 2010)
http://www.balebengong.net/topik/budaya/2007/08/05/jalan-panjang-melepas-kecanduan.html. (Diakses tanggal 2 Maret 2010)
DOI:
http://dx.doi.org/10.24014/jp.v9i1.148
Refbacks
There are currently no refbacks.
REDAKSI : JURNAL PSIKOLOGI
Jl. H.R. Soebrantas Km. 15.5 No. 155 Gedung Fakultas Psikologi UIN Sultan Syarif Kasim Riau Kel. Simpang Baru Kec. Tampan Pekanbaru - Riau 28293. 
E-mail : jurnal.psikologi@uin-suska.ac.id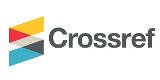 Jurnal Psikologi

 oleh Fakultas Psikologi disebarluaskan di bawah Lisensi Creative Commons Atribusi 4.0 Internasional.
View My Stats