Sikap Terhadap Pengembangan Karir Ditinjau dari Gender
Abstract
Sikap terhadap pengembangan karir adalah penilaian atau evaluasi (berdasarkan kognitif, afektif dan konatif) mengenai pengembangan karir yang tercermin dalam mendukung atau tidak mendukung sebagai reaksi dari pengembangan karir yang berupa peningkatan pendidikan, sistem promosi, pelatihan, serta mutasi kerja. Penelitian ini bertujuan untuk mengetahui perbedaan sikap terhadap pengembangan karir pada karyawan ditinjau dari gender yaitu karyawan laki-laki dan karyawan perempuan. Hipotesis yang diajukan dalam penelitian ini adalah terdapat perbedaan sikap terhadap
pengembangan karir antara karyawan laki-laki dan karyawan perempuan. Subyek penelitian diambil dengan metode insidental sampling atau secara kebetulan disesuaikan dengan kebutuhan penelitian sehingga diperoleh karyawan laki-laki dan karyawan perempuan berjumlah 170 orang. Hasil analisa menggunakan teknik Independent Sampel T-Test diperoleh nilai t sebesar 0,186 dengan tingkat signifikansi sebesar p=0,852 (p≥0,01). Hasil ini menunjukkan bahwa sikap terhadap pengembangan karir antara karyawan laki-laki dan karyawan perempuan adalah sama.

Kata Kunci: sikap, pengembangan karir, gender
References
Ajzen, I & Fishbein, M. (1990). Understanding Attitude and Predicting Social Behavior. Englewood Cliff. New York: Prevtice Hall.
Baron, R. A. & Byrne, D. (2003). Psikologi Sosial. Jilid 1 Edisi Kesepuluh. Jakarta: Erlangga.
Byars, Lloyd L. and Leslie W. Rue. (2003). Human Resource Management, 7th, New York: McGraw-Hill Companies, Inc.
Beach. (1984). Thecontent of careerplaning and careermanagement as componet development. Journal of Career Development, 50 (2), 384.
Ciptoningrum. (2009).Hubungan peran ganda dengan pengembangan karier wanita. Bogor.
Climmer, J. A. (1975). Psychology Today An Introduction. Third Edition. United States by Random House. Inc
Echols, John M. dan Hassan Shadily (1983). Kamus Inggris Indonesia. Jakarta: Gramedia. Cet. XII.
Fakih, Mansour. (1999). Analisis Gender dan Tranformasi Sosial. Yogyakarta: Pustaka Pelajar.
Fishbein, M & Ajzen, I (1990). Belief, Attitude, Intention, and Behavior: An Introduction to Theory and Research Reading.
INA: Addison-Wesley.
Handoko, T.H., (2003). Management Personalia dan Sumber Daya
Manusia. Yogyakarta: Liberty.
Hasan, B. (2006). Career maturity of indian adolescents as a fuction of self-concept, vocational aspiration and gender.Journal of Indian Academic of Applied Psychology, 32 (2), 127-134
Hofmann, dkk. (2005). Leadership, collective personality, and performance. Journal of Applied Psychology, 90 (5), 509-522.
Idrus, M. (1999). Konsep dan Tehnik analisis Jender. Makalah dalam Pelatihan Metode Penelitian Berpersfektif Jender di Lembaga Penelitian UII Yogyakarta 20 Nopember 1999.
Handoko, H.(2004). Manajemen Personalia & Sumber daya Manusia. BPFE: Yogyakarta.
Kalat, W. J. (1999). Introduction to Psychology. 5th Edition. North Caroline State University.
Lips, Hilary M. (1993). Sex and Gender: An Introduction. London: Myfield Publishing Company.
Mudzhar, dkk. (2001). Wanita di dalam Masyarakat Indonesia: Akses, Pemberdayaan dan kesempatan. Yogyakarta: Sunan Kalijaga Press.
Neufeldt, Victoria (ed.) (1984). Webster's New World Dictionary. New York: Webster's New World Clevenland.
Rahayuningsing. (2008). Psikologi Umum 2. http//nurul_qstaff.gunadarma.ac.id. di unduh tanggal 7 Februari 2013.
Santoso, H & Pancawati, H. (2004). Analisis Perbedaan Gender Terhadap Prilaku Auditor. Jurnal Bisnis dan Ekonomi. Vol.11 No.1 Maret, hal 95-108.
Showalter, Elaine (ed.) (1989). Speaking of Gender. New York & London: Routledge.
Sriewijono, dkk. (2006). Cosmopolitan Career Handbook, Vol.2. Jakarta: Cosmopolitan Magazine.
Sutedja, A A A Sundantari Sutedja. (2007). Pengaturan Peran Ganda pada Wanita Karier: Kasus Lima Eksekutif Wanita Pada Lima Bank Swasta Di Jakarta. Skripsi Sarjana. Depok: Universitas Indonesia.
Setyowati, K. (2009). Strategi pengembangan sumber daya aparatur berbasis kompetensi. Journal of Spirit Public, 5 (1), 19-36.
Shavelson, B.J. & Roger, B. (1982). Self-concept: The interplay of theory methods. Journal of educational Psychology, 72 (1), 3-17
Shiffer, N., Layhch-Sanner, J & Nadelmen, L. (1977). Relationship between self-concept and classroom behavior in two informal elemantary classroom. Journal of Educational Psychology, 72
(1), 349-359.
Suhartini, dkk, (2011). Gender Statistics Indonesia. Jakarta: BPS Statistik Indonesia
Super, D. (1957). The Psychology of Career. New York: Harper & Row.
Wahyuni, Ekawati Sri dan Puji Mulyono. (2006). Metode Penelitian Sosial. Departemen Komunikasi dan Pengembangan Masyarakat
Wahyuningsih, Sri Endah dan Sudikaryati. (1998). Pengaruh Tugas Rumah-tangga Terhadap Pengembangan Karier Tenaga Pengajar Wanita Di PerguruanTinggi Kodya Semarang.
Laporan Kegiatan Penelitian. Semarang: Institut Keguruan dan
Ilmu Pendidikan Semarang.
Weiner, B. (1972). Theories of Motivation: from Mechanism of Cognitive. Markham Publishing Company.
Widanti, Agnes. (2005). Hukum Berkeadilan Gender. Jakarta: Penerbit Buku Kompas.
Widyatwati, dkk. (2003). Pengaruh Konflik Peran Ganda Sebagai Ibu Rumah tangga Dan Pekerja Terhadap Tingkat Stres Wanita Karier (Studi Kasus Pada Karyawan Negeri Sipil Wanita Di Kota Semarang, Jawa Tengah). Laporan Penelitian. Semarang: Universitas
Diponegoro.
Yusnita, R.T. (2010). Pengaruh Pengembangan Karir Terhadap Konflik
Pekerjaan-Keluarga dan Ketakutan Akan Kesuksesan Pada Wanita
Serta Dampaknya Pada Prestasi Kerja. Survey pada Pemerintah.
Tasikmalaya.
DOI:
http://dx.doi.org/10.24014/jp.v11i2.1403
Refbacks
There are currently no refbacks.
REDAKSI : JURNAL PSIKOLOGI
Jl. H.R. Soebrantas Km. 15.5 No. 155 Gedung Fakultas Psikologi UIN Sultan Syarif Kasim Riau Kel. Simpang Baru Kec. Tampan Pekanbaru - Riau 28293. 
E-mail : jurnal.psikologi@uin-suska.ac.id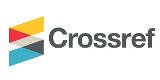 Jurnal Psikologi

 oleh Fakultas Psikologi disebarluaskan di bawah Lisensi Creative Commons Atribusi 4.0 Internasional.
View My Stats