Hubungan Antara Self-Efficacy Dengan Orientasi Masa Depan Mahasiswa Tingkat Akhir
Abstract
Mahasiswa yang berada di tingkat akhir perkuliahan harus menghadapi tugas perkembangan
sebagai orang dewasa, diantaranya mempersiapkan diri untuk masa depan, khususnya dalam hal karir dan pernikahan. Berdasarkan perkembangan kognitif, individu
pada masa ini menunjukkan pemikiran yang fleksibel, individualistis dan akan menerapkan hasil pengalaman yang mereka butuhkan untuk dapat memiliki persiapan dan keyakinan diri dalam membuat keputusan akan pilihan yang hendak diambil setelah
lulus. Oleh karena itu, penelitian ini dilakukan untuk mengetahui apakah terdapat korelasi antara self-efficacy dengan orientasi masa depan mahasiswa tingkat akhir. Penelitian ini dilakukan dengan menggunakan metode kuantitatif dan pengambilan sample dengan menggunakan teknik purposive sampling. Jumlah responden dalam penelitian ini sebanyak 114 orang mahasiswa tingkat akhir. Alat ukur dalam penelitian ini disusun oleh peneliti berdasarkan teori self-efficacy dari Bandura (1997) dan teori orientasi masa depan oleh Nurmi (1989, 2004). Hasil penelitian menunjukkan adanya hubungan positif yang signifikan antara self-efficacy dengan orientasi masa depan mahasiswa tingkat akhir (r = .507, p< .05). Korelasi positif berarti bahwa semakin tinggi self-efficacy mahasiswa, maka ia akan cenderung untuk memiliki orientasi masa depan yang lebih jelas.
Kata kunci: self-efficacy, orientasi masa depan, dewasa muda
Keywords
self-efficacy, orientasi masa depan, dewasa muda
References
Bandura, A. (1997). Self efficacy: The
exercise of control. New York: Freeman.
Feist, J., Feist, J.G. (2006). Theories of personality (6th ed). New York: McGraw
Hill Companies.
Ganda, Y. (2004). Petunjuk praktis cara mahasiswa belajar di perguruan tinggi. Jakarta: Grasindo
Hawadi, L. F. & Noviyanti, S. (2009). Orientasi masa depan dalam bidang
pendidikan bidang karir siswa SMA program akselerasi dan siswa reguler. Jurnal Keberbakatan & Kreativitas, 03 (01), 1-12.
Matlin, M. W. (1999). Psychology (3rd ed). Orlando, F. L: Harcourt Brace &
Company
McCabe, K. & Barnett, D. (2000). First comes work, then comes marriage:
Future orientation among African American young adolescents. Family Relations, 49 (01), 63-70.
Nurmi, J. E. (1989). Adolescents' orientation to the future: Development of
interests and plans,a nd related attributions and affects, in the life-span context. Finlandia: Societas Scientiarum Fennica.
Nurmi, J.-E. (1991). How do adolescents see their future? A review of the
development of future orientation and planning. Developmental Review, 11, 1–59.
Nurmi, J. E. (2004). Socialization and self-development: Channeling, selection, adjustment, and reflection. In R.Lerner & L.Steinberg (Eds.). Handbook of adolescent psychology (2nd ed., pp. 85–124). Hoboken, NJ: Wiley.
Papalia, Old, dan Feldman. (2009). Human development, Perkembangan manusia (10thed.). Jakarta: Salemba Humanika.
Pervin, L. A., & John, O. P. (1997). Personality: Theory and research (7th ed). New York: John Wiley & Sons, Inc.
Raffaelli, M., Silvia, H. Koller. (2005). Future Expectations of Brasilian street Youth. Journal of Adolescence. 28 (2005) 249–262. Diunduh dari http://www.msmidia.com/ceprua/artigos/future.pdf pada tanggal 28 Agustus
Rachmahana, S.R.. (2003). Kepercayaan Diri dan Kemasakan Kerja Pada
Mahasiswa Tingkat Akhir Universitas Islam Indonesia. Fenomena, 01
(01), 1-10.
Rice, F.P. & Dolgin, K.G. (2008). The adolescent development, relationships, and culture. (12th ed.). United States of America: Pearson International Edition.
Santoso, R.J. (2012). Hubungan antara self-efficacy dengan kinerja pada
karyawan di PT Timatex Salatiga, Fenomena, 02 (01). 1-12
Saparingga, H. (2012). Efektivitas pelatihan karir dalam meningkatkan eksplorasi karir pada mahasiswa tingkat akhir Universitas Pendidikan Indonesia. Fenomena, 01(01). Diunduh dari http://repository.upi.edu
Seginer, R. (2009). Future Orientation: Developmental and Ecological.
University of Haifa Israel: Springer.
Warsito, H. (2004). Hubungan antara self-efficacy dengan penyesuaian Akademik
dan prestasi akademik. Jurnal Psikologi, 14 (02), 92-109.
DOI:
http://dx.doi.org/10.24014/jp.v10i1.1176
Refbacks
There are currently no refbacks.
REDAKSI : JURNAL PSIKOLOGI
Jl. H.R. Soebrantas Km. 15.5 No. 155 Gedung Fakultas Psikologi UIN Sultan Syarif Kasim Riau Kel. Simpang Baru Kec. Tampan Pekanbaru - Riau 28293. 
E-mail : jurnal.psikologi@uin-suska.ac.id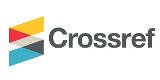 Jurnal Psikologi

 oleh Fakultas Psikologi disebarluaskan di bawah Lisensi Creative Commons Atribusi 4.0 Internasional.
View My Stats