The PDF file you selected should load here if your Web browser has a PDF reader plug-in installed (for example, a recent version of Adobe Acrobat Reader).
If you would like more information about how to print, save, and work with PDFs, Highwire Press provides a helpful Frequently Asked Questions about PDFs.
Alternatively, you can download the PDF file directly to your computer, from where it can be opened using a PDF reader. To download the PDF, click the Download link above.
Refbacks
There are currently no refbacks.
Copyright (c) 2020 Jurnal Teknik Industri: Jurnal Hasil Penelitian dan Karya Ilmiah dalam Bidang Teknik Industri
Jurnal Teknik Industri
P-ISSN 2460-898X | E-ISSN 2714-6235
Published by:
Industrial Engineering Department
Universitas Islam Negeri Sultan Syarif Kasim Riau, Indonesia
Office Address:
H.R. Soebrantas KM 15.5, Tampan, Pekanbaru, Riau, Indonesia 28293
email: jti.fst@uin-suska.ac.id
Indexed by: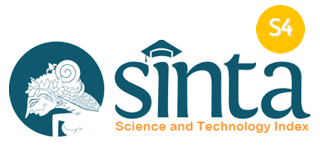 JTI :
Jurnal Teknik Industri
under a
Creative Commons Attribution-NonCommercial-ShareAlike 4.0 International License
.