PEMBAHARUAN HUKUM ISLAM INDONESIA
Abstract
PEMBAHARUAN HUKUM ISLAM INDONESIA
Oleh
RAIS SISWANTO, S.H.,M.H
Abstrak
Pembaharuan hukum Islam sangat diperlukan supaya hukum Islam lebih mudah diterapkan dan selalu mengikuti perkembangan zaman, selain tidak meninggalkan prinsip dan nilai serta ruh ajaran Islam. Jenis penelitian ini deskriptif kualitatif dengan penelitian pustaka, yaitu penelitian yang diarahkan dan difokuskan terhadap telaah dan pembahasan bahan-bahan pustaka yang ada kaitannya dengan masalah yang dikaji. Gerakan pembaruan hukum Islam disebut juga Gerakan Tajdid, dimana kemunculan gerakan pembaruan hukum Islam ini sulit dipisahkan dari kondisi obyektif kaum muslimin di suatu tempat. Hukum Islam selalu mampu bergerak dan berjalan seiring dengan perkembangan dan modernisasi di masyarakat di manapun dan kapan pun ia berada. Tanpa harus meninggalkan nilai keaslian dan prinsip-prinsip ajaranya. Pembaruan hukum Islam juga mengindikasikan ketidakpuasan atas kondisi keislaman yang berkembang sejak abad ke-17. Karena itu, kaum pembaruan ingin membangun konsep ideal hukum Islam yang maju dan modern sesuai kondisi zaman.
DOI:
http://dx.doi.org/10.24014/je.v5i1.18423
Refbacks
There are currently no refbacks.

Eksekusi: Journal Of Law
E-ISSN: 2686-5866  | P-ISSN: 2714-5271
Published By:
Department of Law, Faculty of Syari'ah and Law, Sultan Syarif Kasim State Islamic University, Riau-Indonesia.
Mailing Address: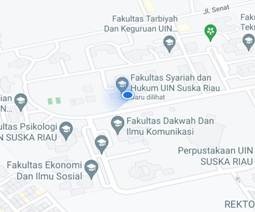 Jl. H.R Soebrantas Km. 15 No. 155 Kelurahan Simpang Baru Kecamatan Tuah Madani, Pekanbaru, Riau-Indonesia.
email: eksekusi.journaloflaw@gmail.com
Indexed By:
Eksekusi:Journal Of Law is licensed under a Creative Commons Attribution 4.0 International License.