KAJIAN NORMATIF DAN EMPIRIS UNDANG-UNDANG NO 39 TAHUN 1999 TENTANG HAK AZAZI MANUSIA KHUSUSNYA HAM EKOSOSB (Ekonomi, Sosial, Budaya) DAN HAK-HAK ATAS LINGKUNGAN.
Abstract
Abstract
Basically, all this time, environmental management has been understood as the task of the state. This means that it is the state that is responsilble for managing the collective behavior of mankind through the policies it takes. It is not surprising that we are accustomed to relying on use of state authorities in regulating environmental management. In fact, the work of the government bureaucracy make one institution easily shift its responsibilities to other institutions.The work of the government bureaucracy which is expected to ensure the management of environmental problems,actually creates environmental problems it self. National legal policy stiil place the recognition and protection of Ecosob and Social Rights rights as rights that are not prioritized because of yhe assumption that Indonesia is still in the category of developing countries,so it is very natural that citizens economic and social rights rights are still not maximized.
Abstrak
Pada dasarnya, selama ini pengelolaan lingkungan itu difahami sebagai tugas negara. Artinya, negaralah yang bertanggung jawab mengelola perilaku kolektif umat manusia melalui kebijakan-kebijakan yang diambilnya. Tidaklah mengherankan kalau kita kemudian terbiasa menggantungkan diri pada penggunaan otoritas negara dalam meregulasi pengelolaan lingkungan hidup. Justru bekerjanya birokrasi pemerintahan menjadikan lembaga yang satu dengan mudahnya melempar tanggung jawabnya ke pada lembaga lain. Bekerjanya birokrasi pemerintahan, yang diharapkan akan memastikan terkelolanya persoalan lingkungan hidup, justru menciptakan masalah lingkungan itu sendiri. Kebijakan hukum nasional masih menempatkan pengakuan dan perlindungan hak Ekosob sebagai hak yang tidak diprioritaskan karena aadanya anggapan bahwa Indonesia masih masuk kategori negara berkembang sehingga sangat wajar jika hak Ekosob warga negara masih belum maksimal.
References
DAFTAR PUSTAKA
A. Buku-Buku
Abdurrahman,. Pembaharuan Hukum Acara Pidana Dan Hukum Acara Pidana Baru Di Indonesia,Penerbit Alumni Bandung,1980,Bandung.
Koesnadi Hardjasoemantri,Hukum Tata Lingkungan,Gadjah Mada University Press,Yogyakarta.
Majda El Muhtaj,'Dimensi-Dimensi HAM mengurai hak ekonomi,sosial dan budaya",PT Grafindo Persada,2009.
R.Subekti,Perlindungan hakasasi manusia Dalam KUHAP,PT Pradnya Paramita,Jakarta.
Tubagus Ronny Rahman Nitibaskara,Ketika Kejahatan Berdaulat,Peradaban ,2001.
B. Jurnal Hukum
Taufiqurrohman S.SH,Pelaksanaan HAM Yang Berkeadilan ,Jurnal Hukum Vol.1 No 2,Agustus 2001.
C. Undang-Undang
Undang-undang No. 39Tahun1999 tentang Hak asasi Manusia
DOI:
http://dx.doi.org/10.24014/je.v3i2.14276
Refbacks
There are currently no refbacks.

Eksekusi: Journal Of Law
E-ISSN: 2686-5866  | P-ISSN: 2714-5271
Published By:
Department of Law, Faculty of Syari'ah and Law, Sultan Syarif Kasim State Islamic University, Riau-Indonesia.
Mailing Address: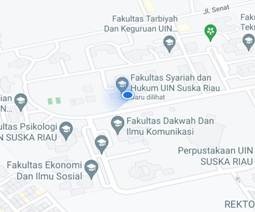 Jl. H.R Soebrantas Km. 15 No. 155 Kelurahan Simpang Baru Kecamatan Tuah Madani, Pekanbaru, Riau-Indonesia.
email: eksekusi.journaloflaw@gmail.com
Indexed By:
Eksekusi:Journal Of Law is licensed under a Creative Commons Attribution 4.0 International License.