Konseling Spiritual Bagi Pasien Pecandu Narkoba Di Rumah Sakit Jiwa Tampan Pekanbaru
Abstract
Konseling spiritual merupakan program rehabilitasi dengan metode religi untuk memberikan Pendidikan keagamaan dan kerohanian. Tujuan penelitian untuk mendeskripikan konseling spiritual bagi pasien rehabilitasi narkoba. Penelitian bersifat kualitatif dengan tahapan: Menentukan pertanyaan, mengumpulkan data-data informan, mendapatkan data, dan laporan. Adapun informan terdiri dari dua orang konselor adiksi Rumah Sakit Jiwa Tampan Instalasi Napza. Hasil penelitian berdasarkan koding Nvivo bahwa konseling spiritual mempunyai tema utama yang sering dibicarakan yaitu konseling spiritual, dampak rehabilitasi serta mental pasien. Ketiganya juga membagi diri menjadi beberapa kata yang sering muncul untuk dibahas oleh narasumber. Berdasarkan hal tersebut pelaksanaan konseling spiritual dilakukan kurang sesuai dengan keadaan mental pasien sebab dalam penerapan konseling spiritual memanfaatkan tenaga dari luar instansi napza seperti tokoh-tokoh agama sehingga pasien masih belum cukup mendapatkan nilai-nilai spirtualitas dari konselor adiksi yang professional pada bidangnya.
Keywords
Konseling Spiritual, Mental Pasien, Rehabilitasi
References
American Psychiatric Association, A. 1980. Diagnostic and Statistical Manual of Mental Disorders. Vol. 3. American Psychiatric Association Washington, DC.
Amin, M Z M, Abdulloh Salaeh, Mahsor Yahya, Zamrie Ibrahim Musa, Adnan Mohamed Yusoff, Norhasnira Ibrahim, Syed Najihuddin Syed Hassan, Robiatul Adawiyah Mohd, Tazul Islam, and Siti Abas. 2017. "A Literature Review of Spiritual Psychotherapy Using Quran Recitation in the Treatment of Drug Addiction." Advanced Science Letters 23 (5): 4865–68.
Amri, Saiful, Abdulloh Salaeh, Mohd Zohdi Mohd Amin, Rabiatul Adawiyah, and Mahsor Yahya. 2019. "The Role of Former Drug Abuser in the Management of Drug Treatment Center Using Psycho Spiritual Therapy in Malaysia and South Thailand: A Comparative Study." International Journal of Asian Social Science 9 (1): 106–13. https://doi.org/10.18488/journal.1.2019.91.106.113.
Bazeley, P, and Kristi Jackson. 2013. "Perspectives: Qualitative Computing and NVivo." Qualitative Data Analysis with Nvivo, 1–46.
BNN. n.d. "Afeec1bcfb0ba15a3005b587adc35959c6d130db @ Bnn.Go.Id." https://bnn.go.id/persiapan-survei-prevalensi-penyalahgunaan-narkoba-tahun-2021/.
Bowen, Sarah, Vanessa C Somohano, Rachel E Rutkie, Jacob A Manuel, and Kristoffer L Rehder. 2017. "Mindfulness-Based Relapse Prevention for Methadone Maintenance: A Feasibility Trial." The Journal of Alternative and Complementary Medicine 23 (7): 541–44.
Brandão, Catarina. 2015. " P. Bazeley and K. Jackson, Qualitative Data Analysis with NVivo (2nd Ed.) ." Qualitative Research in Psychology 12 (4): 492–94. https://doi.org/10.1080/14780887.2014.992750.
Breslin, F Curtis, Martin Zack, and Shelley McMain. 2002. "An Information-Processing Analysis of Mindfulness: Implications for Relapse Prevention in the Treatment of Substance Abuse." Clinical Psychology: Science and Practice 9 (3): 275.
Dewi, Wijayanti Puspita. 2019. "Penjatuhan Pidana Penjara Atas Tindak Pidana Narkotika Oleh Hakim Di Bawah Ketentuan Minimum Ditinjau Dari Undang-Undang Nomor 35 Tahun 2009 Tentang Narkotika." Jurnal Hukum Magnum Opus 2 (1): 276602.
Drabble, Laurie, Cindy B. Veldhuis, Barth B. Riley, Sharon Rostosky, and Tonda L. Hughes. 2018. "Relationship of Religiosity and Spirituality to Hazardous Drinking, Drug Use, and Depression Among Sexual Minority Women." Journal of Homosexuality 65 (13): 1734–57. https://doi.org/10.1080/00918369.2017.1383116.
Emcdda. 2014. "European Drug Report: Trends and Developments." Publications Office of the European Union Luxembourg.
Francis, Joel Msafiri, Bronwyn Myers, Sebenzile Nkosi, Petal Petersen Williams, Tara Carney, Carl Lombard, Elmarie Nel, and Neo Morojele. 2019. "The Prevalence of Religiosity and Association between Religiosity and Alcohol Use, Other Drug Use, and Risky Sexual Behaviours among Grade 8-10 Learners in Western Cape, South Africa." PloS One 14 (2): e0211322.
Gonçalves, Juliane P B, Giancarlo Lucchetti, Paulo Rossi Menezes, and Homero Vallada. 2015. "Religious and Spiritual Interventions in Mental Health Care: A Systematic Review and Meta-Analysis of Randomized Controlled Clinical Trials." Psychological Medicine 45 (14): 2937–49.
Goode, Travis D, and Stephen Maren. 2019. "Common Neurocircuitry Mediating Drug and Fear Relapse in Preclinical Models." Psychopharmacology 236 (1): 415–37.
Greenfield, Bruce H, Brenda Greene, and Marie A Johanson. 2007. "The Use of Qualitative Research Techniques in Orthopedic and Sports Physical Therapy: Moving toward Postpositivism." Physical Therapy in Sport 8 (1): 44–54.
Kadri, Rozeeda, Rohayah Husain, and Syed Hadzrullathfi Syed Omar. 2020. "Impact of Spiritual Meditation on Drug Addiction Recovery and Wellbeing: A Systematic Review." International Journal of Human and Health Sciences (IJHHS) 4 (4): 237. https://doi.org/10.31344/ijhhs.v4i4.208.
Kao, Larkin Elderon, John R Peteet, and Christopher C H Cook. 2020. "Spirituality and Mental Health." Journal for the Study of Spirituality 10 (1): 42–54.
Koenig, Harold G. 2009. "Research on Religion, Spirituality, and Mental Health: A Review." The Canadian Journal of Psychiatry 54 (5): 283–91.
Laksana, Andri Winjaya. 2016. "Tinjauan Hukum Pemidanaan Terhadap Pelaku Penyalahguna Narkotika Dengan Sistem Rehabilitasi." Jurnal Pembaharuan Hukum 2 (1): 74–85.
Lang, Ariel J, Jennifer L Strauss, Jessica Bomyea, Jill E Bormann, Steven D Hickman, Raquel C Good, and Michael Essex. 2012. "The Theoretical and Empirical Basis for Meditation as an Intervention for PTSD." Behavior Modification 36 (6): 759–86.
Lee, Tatia M C, Mei-Kei Leung, Wai-Kai Hou, Joey C Y Tang, Jing Yin, Kwok-Fai So, Chack-Fan Lee, and Chetwyn C H Chan. 2012. "Distinct Neural Activity Associated with Focused-Attention Meditation and Loving-Kindness Meditation."
Marlatt, G Alan. 1996a. "Models of Relapse and Relapse Prevention: A Commentary."
———. 1996b. "Taxonomy of High‐risk Situations for Alcohol Relapse: Evolution and Development of A." Addiction 91 (12s1): 37–50.
Marsiglia, Flavio Francisco, Stephen Kulis, Tanya Nieri, and Monica Parsai. 2005. "God Forbid! Substance Use among Religious and Nonreligious Youth." American Journal of Orthopsychiatry 75 (4): 585–98.
Miller, Norman S. 1994. Principles of Addiction Medicine. American Soc. of Addiction Med.
Mokdad, Ali H, Mohammad Hossein Forouzanfar, Farah Daoud, Charbel El Bcheraoui, Maziar Moradi-Lakeh, Ibrahim Khalil, Ashkan Afshin, Marwa Tuffaha, Raghid Charara, and Ryan M Barber. 2016. "Health in Times of Uncertainty in the Eastern Mediterranean Region, 1990–2013: A Systematic Analysis for the Global Burden of Disease Study 2013." The Lancet Global Health 4 (10): e704–13.
Newlin, Kelley, Kathleen Knafl, and Gail D'Eramo Melkus. 2002. "African-American Spirituality: A Concept Analysis." Advances in Nursing Science 25 (2): 57–70.
Noegroho, Agoeng, Adhi Iman Sulaiman, and Suryanto Suryanto. 2018. "Religious Counseling as an Informal Education Approach in Rehabilitation of Drug Addicts." International Educational Research 1 (2): p57. https://doi.org/10.30560/ier.v1n2p57.
Oliva, Francesco, Francesca Malandrone, Giulia di Girolamo, Santina Mirabella, Nicoletta Colombi, Sara Carletto, and Luca Ostacoli. 2021. "The Efficacy of Mindfulness-Based Interventions on Attention-Deficit/Hyperactivity Disorder beyond Core Symptoms: A Systematic Review, Meta-Analysis, and Meta-Regression." Journal of Affective Disorders.
Salem, Mohamed Omar, and Mohamad Medhat Ali. 2008. "Psycho-Spiritual Strategies in Treating Addiction Patients: Experience at Al-Amal Hospital, Saudi Arabia." Journal of the Islamic Medical Association of North America 40 (4).
Sedlmeier, Peter, Juliane Eberth, Marcus Schwarz, Doreen Zimmermann, Frederik Haarig, Sonia Jaeger, and Sonja Kunze. 2012. "The Psychological Effects of Meditation: A Meta-Analysis." Psychological Bulletin 138 (6): 1139.
Seghatoleslam, Tahereh, Hussain Habil, Ahmad Hatim, Rusdi Rashid, Abolfazl Ardakan, and Farid Esmaeili Motlaq. 2015. "Achieving a Spiritual Therapy Standard for Drug Dependency in Malaysia, from an Islamic Perspective: Brief Review Article." Iranian Journal of Public Health 44 (1): 22.
Shafie, Amin Al Haadi, Mohd Rushdan Mohd Jailani, Nur Fatini Athilah Elias, Nurul Ashikin Ahmat Miskam, and Mohd Khairi Mahyuddin. 2019. "The Effectiveness of a Guided Repentance Module: A Qualitative Analysis of Psycho Spiritual and Drug-Related Locus of Control." International Journal of Academic Research in Business and Social Sciences 9 (6). https://doi.org/10.6007/ijarbss/v9-i6/5936.
Tarvydas, Vilia M, and Michael T Hartley. 2017. The Professional Practice of Rehabilitation Counseling. Springer Publishing Company.
Walton-Moss, Benita, Ellen M Ray, and Kathleen Woodruff. 2013. "Relationship of Spirituality or Religion to Recovery from Substance Abuse: A Systematic Review." Journal of Addictions Nursing 24 (4): 217–26.
Yusoff, Wan Fatimah Zahra'Wan, and Mohd Zohdi Mohd Amin. 2020. "Kesan Terapi Psiko-Spiritual Islam Terhadap Kesihatan Rohani: Satu Tinjauan Kajian."
DOI:
http://dx.doi.org/10.24014/japkp.v2i2.15304
Refbacks
There are currently no refbacks.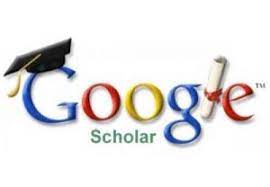 This work is licensed under a Creative Commons Attribution 4.0 International License.