Disonansi Pasca Pembelian Online Pada Mahasiswa
Abstract
Mahasiswa adalah bagian dari masyarakat yang paling lekat dengan dunia internet. Salah satu kegiatan yang paling sering dilakukan oleh mahasiswa saat menggunakan internet yaitu pembelian barang secara online. Pembelian barang secara online dapat menimbulkan beberapa resiko yang dapat memunculkan ketidaknyamanan yang kemudian dikenal dengan Disonansi Pasca Pembelian. Disonansi pasca pembelian merupakan keadaan ketidaknyamanan psikologis yang ditimbulkan karena adanya ketidakkonsistenan keyakinan konsumen terhadap keputusan pembelian, yang dapat dirasakan  baik oleh laki-laki maupun perempuan. Tujuan penelitian ini untuk mengetahui perbedaan disonansi pasca pembelian online pada mahasiswa yang ditinjau berdasarkanjenis kelamin. Sampel penelitian berjumlah 100 orang (50 laki-laki dan 50 perempuan) di Universitas Syiah Kuala, dengan menggunakan teknik quota sampling. Pengumpulan data menggunakan Skala Disonansi Pasca Pembelian yang disusun oleh Ginting. Hasil uji analisis hipotesis dengan menggunakan Independent Sample t-test menunjukkan bahwa p = 0,381 (p > 0,05). Hal ini mengindikasikan bahwa tidak terdapat perbedaan disonansi pasca pembelian online pada mahasiswa ditinjau dari jenis kelamin.
References
Asosiasi Penyelenggara Jasa Internet Indonesia (APJII) & Pusat Kajian Kamonukasi UI (PusKaKom). (2016). Profil Pengguna Internet Indonesia 2016. Diakses tanggal 6 maret 2017, melalui http:/www.apjii.oc.id.
Bakshi, S. (2012). Impact of Gender on Consumer Purchase Behaviour. National Monthly Refereed Journal of Research in Commerce & Management, 1 (9).
Bolia, B. (2016). Cognitive Dissonance: A Study of Post Purchase Behavior of Consumers in The Contest of Financial Product. International Journal of Innovative Research & Development. 5(3), 148-153.
Chebab, S. (2010). The Consumer Regret: Moderators, Mediators, and Consequences. Journal of Bussiness Studies Quarterly, 1(4), 49-68.
Cristodoulou, J. (2005). Glossary of Gender-related Terms. Mediterranean Institute of Gender Studies. Diakses pada Januari 2017 melaluihttp://www.peacewomen.org/assets/file/AdvocacyEducationTools/genderglossary_migs_aug2005.pdf.
Graff, J., Kittipong S., & Vinit P. (2012). Postpurchase Cognitive Dissonance Evidence from the Mobile Phone Market. Journal Technology Marketing, 7(1).
Ginting, E. D. J. & IJK. Sito M. (2010). Postpurchase Dissonance Observed from Consumer's Intention as an Innovator, Ability as an Opinion Leaders and Level of Creativity. Jurnal Psikologi, 37(2), 189-202
Hawkins D. I, David L. M, & Roger J. B. (2007). Consumer Behavior, Building Marketing Strategy, 10th Edition. New York City: McGraw-Hill.
Jamwal, M. & Akhilesh C. P. (2016). Understanding The Impact of Demographics on Post Purchase Cognitive Dissonance. Research Journal of Management Sciences. 5(4).
Lim. (2010). Online Search and Buying Behavior: Malaysian Experience. Canadian Social Science, 6(4).
Loudon, D. L.& Bitta, A. J. D. (1993). Consumer Behavior (4th ed.).Singapore: McGraw-Hill Book Company.
Martiyanti, D. (2015). Perbedaan Gender mengenai Perceived Risk pada Pembelian Online. Jurnal Kinerja, 12(2), 140-149.
Mujiana, I. E. (2013). Analisis Faktor-Faktor Yang Mempengaruhi Keputusan Pembelian Via Internet Pada Toko Online. Jati Undip, 8(3).
Muntazar, Z. (2015). E-Commerce: Model Baru Interaksi Jual-Beli (Studi pada Pelaku Jual-Beli melalui Internet di Kalangan Mahasiswa Unsyiah). Skripsi. Banda Aceh: Universitas Syiah Kuala.
Novianto, I. (2013). Perilaku Penggunaan Internet Di Kalangan Mahasiswa. Journal Unair, 2(1).
Sari, C. A. (2015). Perilaku Berbelanja Online di Kalangan Mahasiswi Antropologi Universitas Airlangga. AntroUnairdotNet, 4(2), 205-216.
Schiffman, L.G., & Kanuk, L.L. (1997). Consumer Behavior (8th ed.). New Jersey : Prentice Hall, Inc.
Sitorus, D. A. (2015). Perjanjian Jual-Beli Melalui Internet (E-Commerce) ditinjau dari Aspek Hukum Perdata. Sumatera Utara: Universitas Sumatera Utara.
Sweeney, J. C., Douglas H., & Geoffrey N. S. (2000). Cognitive Dissonance After Purchase: A Multidimensional Scale. Journal of Psychology & Marketing, 17(5), 369-385.
Tarigan, E. P. D. A. (2011). Perbedaan Post Purchase Dissonance pada Pembelian Secara Online dan Offline. Jurnal Manajemen Indonesia, 12(2).
Tarigan, R. M. (2012). Dinamika Faktor Price sebagai Pemicu Post Purchase Dissonance pada Konsumen Perempuan. Skripsi. Sumatera Utara: Universitas Sumatera Utara.
Teresia. (2012). Dinamika Repurchase pada Online Shopper yang telah mengalami Post Purchase Dissonance. Skripsi. Sumatera Utara: Universitas Sumatera Utara.
Winata, R. M. (2014). Penyesalan Pasca Pembelian Ditinjau dari Munculnya Disonansi Pasca Pembelian pada Konsumen Smartphone Perempuan. Skripsi. Sumatera Utara: Universitas Sumatera Utara.
Wulandari, A. T. & Retno S. (2014). Analisis Faktor-faktor Pendorong Pembelian Online pada Media Sosial Instagram untuk Kategori Produk Fashion (Studi pada Mahasiswa Universitas Telkom Fakultas Komunikasi dan Bisnis). Bandung: Universitas Telkom. Diakses pada tanggal 12 November 2016 melalui https://openlibrary.telkomuniversity.ac.id.
Zeelenberg, M & Pieters, R. (2007). A Theory of regret regulation 1. Journal of consumer behavior, 17(1), 3-18.
DOI:
http://dx.doi.org/10.24014/jp.v14i1.4958
Refbacks
There are currently no refbacks.
REDAKSI : JURNAL PSIKOLOGI
Jl. H.R. Soebrantas Km. 15.5 No. 155 Gedung Fakultas Psikologi UIN Sultan Syarif Kasim Riau Kel. Simpang Baru Kec. Tampan Pekanbaru - Riau 28293. 
E-mail : jurnal.psikologi@uin-suska.ac.id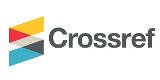 Jurnal Psikologi

 oleh Fakultas Psikologi disebarluaskan di bawah Lisensi Creative Commons Atribusi 4.0 Internasional.
View My Stats