Efektifitas Konseling Realitas Untuk Peningkatan Regulasi Diri Mahasiswa Dalam Menyelesaikan Skripsi
Abstract
Salah satu permasalahan yang dihadapi mahasiswa tingkat akhir dalam menyelesaikan skripsinya adalah rendahnya kemampuan untuk meregulasi diri, sehingga sebagian mahasiswa cenderung menunda-nunda proses penyelesaian tugas akhirnya. Penelitian ini bertujuan untuk mengetahui efektifitas penggunaan konseling realitas bagi peningkatan regulasi diri mahasiswa yang sedang mengerjakan skripsi. Adapun disain yang digunakan dalam penelitian ini adalah one group pretest posttest design. Subjek penelitian terdiri atas 5 orang mahasiswa yang dipilih dengan teknik purposive sampling sesuai dengan kriteria yang telah ditetapkan. Berdasarkan hasil analisis menggunakan statistik non parametric Wilcoxon Sign Rank Test disimpulkan bahwa terdapat peningkatan yang signifikan terhadap regulasi diri mahasiswa dengan taraf signifikansi p=0.031, Z = -2.023, dan effect size yang tergolong tinggi, yakni -0.90. Dengan demikian dapat disimpulkan bahwa konseling realitas efektif untuk meningkatkan
regulasi diri mahasiswa dalam menyelesaikan skripsi.

Kata Kunci : konseling kelompok, terapi realitas, regulasi diri mahasiswa
References
Anggraini, P.D & Widyarini, M.M.N. (2012). Prokrastinasi pada mahasiswa dalam menyelesaikan skripsi. Skripsi. Diakses pada tanggal 14 Oktober 2012, dari http://repository.guna-
darma.ac.id/bitstream/123456789/1941/1/ Artikel_10504135.pdf
Boekaerts, Monique & Corno, Lyn. (2005) Self-regulation in the classroom: A perspective on assessment and intervention. Applied psychology : An intenational review. 54 (2), 199-231
Catrunada, Lidya. (2012). Perbedaan kecenderungan prokrastinasi tugas skripsi berdasarkan tipe kepribadian intovert dan ekstrovert. Skripsi. Diakses pada tanggal 14 Oktober 2012, dari http://repository.guna-darma.ac.id/ bitstream/ 123456789/
/1/Artikel_10503104.pdf
Corey, Gerald. (1996). Theory and practice of counseling and psychoterapy (5th ed). USA : Brooks/Cole Publishing Company
____________. (2007). Teori dan praktek konseling dan psikoterapi (terjemahan). Bandung : Refika Aditama
Devina, Sarah. (2012). Hubungan antara kecerdasan emosional dan prokrasti nasi pada mahasiswa yang menyusun skripsi di fakultas psikologi universitas gunadarma. Skripsi. Diakses pada tanggal 14 Oktober 2012, dari http://repository.guna-darma. ac.id/bitstream/123456789/1150/1/10506208.pdf
Duckworth, dkk. (2009). Self-regulated learning : A literature review. Centre for Research on the Wider Benefit of Learning. Institue of Education University of London.
Garliah, Dkk. (2008). Pedoman penulisan skripsi (edisi revisi). Fakultas Psikologi Universitas Sumatera Utara
Januarti, R. (2009). Hubungan antara persepsi terhadap dosen pembimbing dengan tingkat stres dalam menulis skripsi. Universitas Muhammadiyah Surakarta
Johnson, B & Christensen, L. (2004). Educational research, quantitative, qualitative, and mixed approach (2nd Ed). USA : Pearson Education Inc.
Master, Jani (2012). Artikel "Kendala mahasiswa dalam menulis skripsi" diakses pada tanggal 14 Oktober 2012 dari http://staff.unila.ac.id/janter/2012/05/30/kendala-mahasiswa-
dalam-menulis-skripsi/
Pintrich, Paul R. (2004). A conseptual framework for assessing motivation and self-regulated learning in college students. Educational Psychology Review, 16/4, 390-400
Panduan Perkuliahan Program Studi Strata 1 (S-1) Fakultas Psikologi Universitas Sumatera Utara (2010)
Schunk, D.H & Zimmerman, B.J. (1998). Self-regulared learning, from teaching to self-reflective practise. London : The Guilford Press
Winkel,W.S & Hastuti, M.M Sri. (2010). Bimbingan dan Konseling di Institusi Pendidikan, edisi ketujuh. Yogyakarta : Penerbit Media Abadi
DOI:
http://dx.doi.org/10.24014/jp.v11i2.1398
Refbacks
There are currently no refbacks.
REDAKSI : JURNAL PSIKOLOGI
Jl. H.R. Soebrantas Km. 15.5 No. 155 Gedung Fakultas Psikologi UIN Sultan Syarif Kasim Riau Kel. Simpang Baru Kec. Tampan Pekanbaru - Riau 28293. 
E-mail : jurnal.psikologi@uin-suska.ac.id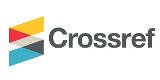 Jurnal Psikologi

 oleh Fakultas Psikologi disebarluaskan di bawah Lisensi Creative Commons Atribusi 4.0 Internasional.
View My Stats