EKSKLUSIVISME, INKLUSIVISME, DAN PLURALISME: Membaca Pola Keberagamaan Umat Beriman
Abstract
Inter-religion clashes until the worship's places bombing tragedy in the name of jihad is still a blurry portrait in Indonesia. The latter has a great impact, and in recent years resulting in the loss of many human lives. Religion does have a tremendous influence against its adherents. The militant and extreme followers would do anything to defend their faith. Sincerity, for the sake of God (lillahi ta'ala), daredevil, are their package language of understanding their beliefs. Basically, Islam gives justification for such an extreme position. On the other hand, Islam also teaches believers to always be open (inclusive) and be respectful to diversity (plurality). This paper leads us to the three doctrines that are implicitly mentioned in the Holy Quran. Therefore, a person's ability of understanding and reinterpreting those doctrines becomes very important
Keywords
Exclusivism, Inclusivism, Pluralism
References
Abdullah, Amin, "Agama Masa Depan : Intersubyektif dan Post-Dogmatis" dalam Basis, nomor 05 – 06, tahun ke-5, Mei – Juni 2002.
_________, "Keimanan Universal di Tengah Pluralisme Budaya ; Tentang Klaim Kebenaran dan Masa Depan Ilmu Agama" dalam Ulumul Qur'an, Nomor 1, Vol. IV, tahun 1993.
_________, "Relevansi Studi Agama di Era Pluralisme" dalam Muhammad Sabri, Keberagamaan yang Saling Menyapa; Perspektif Perennial, (Yogyakarta: ITTAQA Press, 1999).
Adiprasetya, Joas, Mencari Dasar Bersama (Jakarta: BPK Gunung Mulia, 2002), h. 50. Pernyataan ini kemudian dikoreksi pada Konsili Vatikan II.
Barbour, Ian G., Issues in Science and Religion, (New York: Harper & Row Publisher, 1966).
Darodjat, Zakiyaah, Dasar-Dasar Agama Islam, (Jakarta: Bulan Bintang, 1994).
Gavin D'Costa, "Theology of Religions," dalam David F. Ford, The Modern Theologians: An Introduction to Christian Theology in the Twentieth Century, Vol. 2 (New York: Basil Blackwell, 1989).
Hanafi, Ahmad, Pengantar Teologi Islam, (Jakarta: al-Husna Zikra. 1995).
Hanafi, Hassan, Agama, Kekerasan, dan Islam Kontemporer, (Yogyakarta: Jendela, 2001).
Huntington, Samuel P., Benturan Antar Peradaban dan Masa Depan Politik Dunia, penerjemah M. Sadat Ismail, (Yogyakarta: Qalam, 2000).
Husaini, Hegemoni Kristen-Barat dalam Studi Islam di Perguruan Tinggi (Jakarta: Gema Insani Press, 2006).
Ibn Taimiyah, Iqidla al-Shirat al-Mustaqim Muhalifatu Ashab al-Jahim, (Beirut: Dar al-Fikr, Tanpa Tahun).
_________, Al-Risalat al-Tadammuriyyah, (Cairo: al-Qahirah, al-Mathba'at al-Salafiyah, 1387 H).
Izutsu, Toshihiko, Konsep Kepercayaan dalam Teologi Islam ; Analisis Semantik Iman dan Islam, (Yogyakarta: Tiara Wacana. 1994).
Knitter, Paul F., Satu Bumi Banyak Agama: Dialog Mutli-Agama dan Tanggung Jawab Global, terj. Nico A. Likumahuwa (Jakarta: Gunung Mulia, 2003).
Madjid, Nurcholis, Khazanah Intelektual Islam, (Jakarta: Bulan Bintang. 1984).
Mulkhan, Abdul Munir, Nalar Spritual Pendidikan ; Solusi Problem Filosofis Pendidikan Islam, (Yogyakarta: Tiara Wacana, 2002).
Rachman, Budhy Munawar, Islam Pluralis: Wacana Kesetaraan Kaum Beriman (Jakarta: paramadina, 2001).
Rakhmat, Jalaluddin, Islam dan Pluralisme: Akhlaq Quran Menyikapi Perbedaan (Jakarta: Serambi, 2006).
Sachedina, The Islamic Roots of Democratic Pluralism (New York: Oxford University Press, 2001).
Salthout, Muhammad, Aqidah dan Syariat Islam, (Jakarta: Bumi Aksara, 1994).
Shihab, Muhammad Quraish, Membumikan al-Qur'an, (Bandung: Mizan, 1992).
Sirry, Mun'im A, "Tolerating the Intolerance in Islam," dalam Jakarta Post (April 08, 2005).
Sunardi, "Dialog: Cara Baru Beragama, Sumbangan Hans Kung bagi Dialog antar-Agama," dalam Seri DIAN I/Tahun I: Dialog Kritik dan Identitas Agama (Yogyakarta: Dian, 1994).
DOI:
http://dx.doi.org/10.24014/af.v10i2.3848
Refbacks
There are currently no refbacks.
Editorial Office Board
Pascasarjana UIN Sultan Syarif Kasim Riau
Jl. KH. Ahmad Dahlan, No. 94 Kode Pos : 28129.
Contact Person :
Khairunnas Jamal
khairunnasjamal@uin-suska.ac.id
0823 6130 7171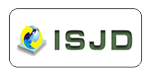 This work is licensed under a
Creative Commons Attribution 4.0 International License
.
View My Stats